Posted by
Mary Chastain
Friday, July 3, 2020 at 4:00pm
| 7/3/2020 - 4:00pm
"Our analysis shows that using hydroxychloroquine helped saves lives. As doctors and scientists, we look to the data for insight. And the data here is clear that there was benefit to using the drug as a treatment for sick, hospitalized patients."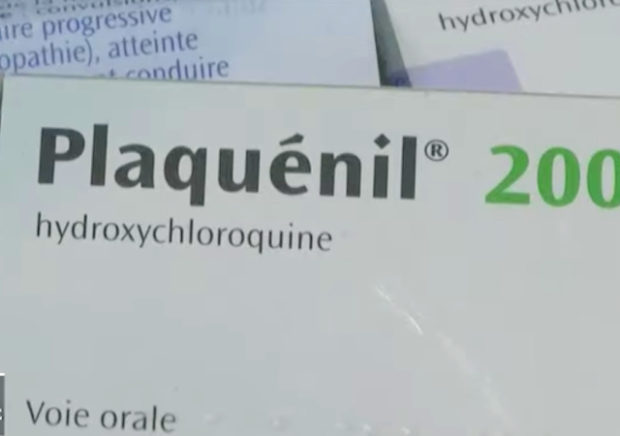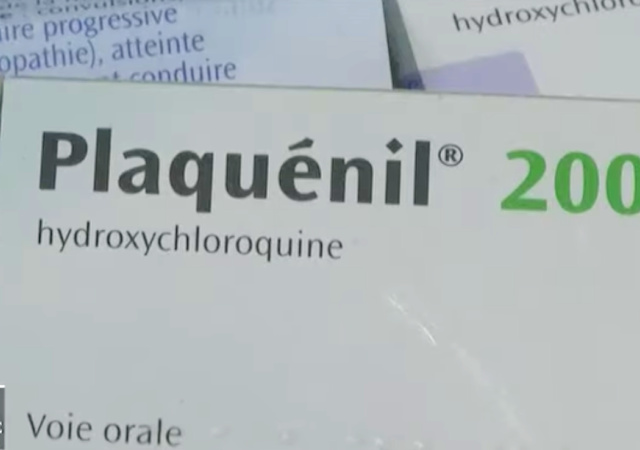 Remember when the media and leftists trashed President Donald Trump for hyping hydroxychloroquine as a treatment for the Wuhan coronavirus? Pepperidge Farms remembers.
Trump received more vindication from a study at the Henry Ford Health System.
Yes, CNN. We remember what you said before.
https://twitter.com/NicoleArbour/status/1279079077098467328?ref_src=twsrc%5Etfw
From the Henry Ford Health System:
In a large-scale retrospective analysis of 2,541 patients hospitalized between March 10 and May 2, 2020 across the system's six hospitals, the study found 13% of those treated with hydroxychloroquine alone died compared to 26.4% not treated with hydroxychloroquine. None of the patients had documented serious heart abnormalities; however, patients were monitored for a heart condition routinely pointed to as a reason to avoid the drug as a treatment for COVID-19.

The study was published today in the International Journal of Infectious Diseases, the peer-reviewed, open-access online publication of the International Society of Infectious Diseases (ISID.org).
The study included giving patients another drug called azithromycin:
The study also found those treated with azithromycin alone or a combination of hydroxychloroquine and azithromycin also fared slightly better than those not treated with the drugs, according to the Henry Ford data. The analysis found 22.4% of those treated only with azithromycin died, and 20.1% treated with a combination of azithromycin and hydroxychloroquine died, compared to 26.4% of patients dying who were not treated with either medication.

"Our analysis shows that using hydroxychloroquine helped saves lives," said neurosurgeon Dr. Steven Kalkanis, CEO, Henry Ford Medical Group and Senior Vice President and Chief Academic Officer of Henry Ford Health System. "As doctors and scientists, we look to the data for insight. And the data here is clear that there was benefit to using the drug as a treatment for sick, hospitalized patients."
Doctors use azithromycin to treat bacterial infections since it helps stop the bacteria from growing.
However, I found at medicineplus.gov that medicines like "azithromycin will not work for colds, flu, or other viral infections."
Everyone, especially those with TDS, needs to remember that the majority of those who died were elderly or had underlying conditions:
Overall, hospital system patients in the study experienced an 18.1% in-hospital mortality rate. Regardless of treatment, mortality was highest in:

Patients older than 65,
Patients who identified as Caucasian,
Patients admitted with reduced oxygen levels,
Patients who required ICU admission.

Patients who died commonly had serious underlying diseases, including chronic kidney and lung disease, with 88% dying from respiratory failure. Globally, the overall mortality from SARS-COV-2 is estimated to be approximately 6% to 7%, with mortality in hospitalized patients ranging between 10% and 30%, according to the study. Mortality as high as 58% has been seen among patients requiring ICU care and mechanical ventilation.
Reminder! You should take in studies with some caution. Dr. Marcus Zeveros, division head of Infectious Disease for Henry Ford Health System, said the drug needs more analysis:
Dr. Zervos also pointed out, as does the paper, that the study results should be interpreted with some caution, should not be applied to patients treated outside of hospital settings and require further confirmation in prospective, randomized controlled trials that rigorously evaluate the safety and efficacy of hydroxychloroquine therapy for COVID-19.

"Currently, the drug should be used only in hospitalized patients with appropriate monitoring, and as part of study protocols, in accordance with all relevant federal regulations," Dr. Zervos said.
Listen. Common sense. Always talk to your own doctor instead of relying on government officials and doctors who never met you.