Posted by
Mary Chastain
Monday, June 15, 2020 at 10:41am
| 6/15/2020 - 10:41am
Gorsuch: "We do not hesitate to recognize today a necessary consequence of that legislative choice: An employer who fires an individual merely for being gay or transgender defies the law."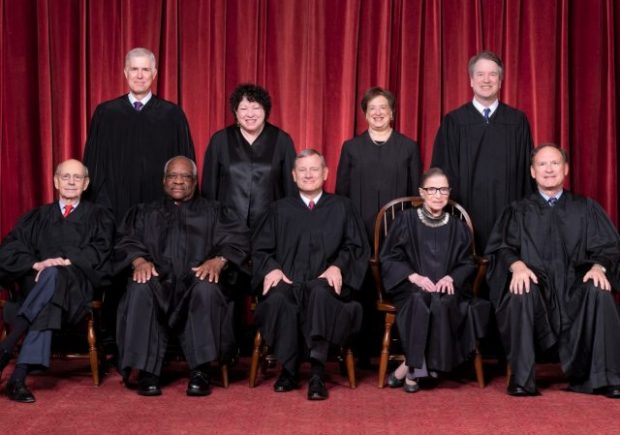 The Supreme Court ruled 6-3 in a decision that protects LGBT people from job discrimination.
They decided "that an employer who fires a worker for being gay or transgender violates Title VII of the Civil Rights Act, which already protected people from sex discrimination."
The court considered three cases:
One came from New York, where a skydiver alleged he was fired in 2010 because he was gay. He died in an accident in 2014, but the case has continued. A second case, from Georgia, centered on a gay man who alleged his sexual orientation was the reason he was fired from his job as child-welfare services coordinator for the juvenile court system.

A third case involved a transgender worker in Detroit who alleged a funeral home there fired her after she said she was transitioning and would no longer present as a man. The plaintiff, Aimee Stephens, didn't live to see the outcome of her case. She died May 12, at age 59, at her Detroit-area home.
Title of the Civil Rights Act of 1964 "prohibits employers from discriminating against workers, including in hiring and firing decisions, based on an employee's sex."
Chief Justice John Roberts and Justice Neil Gorsuch, who wrote the opinion, sided with the four liberal judges:
"Ours is a society of written laws. Judges are not free to overlook plain statutory commands on the strength of nothing more than suppositions about intentions or guesswork about expectations. In Title VII, Congress adopted broad language making it illegal for an employer to rely on an employee's sex when deciding to fire that employee," said the court's opinion, written by Justice Neil Gorsuch.

"We do not hesitate to recognize today a necessary consequence of that legislative choice: An employer who fires an individual merely for being gay or transgender defies the law."
Justices Samuel Alito, Clarence Thomas, and Brett Kavanaugh dissented.
Alito described today's decision as "legislation." He wrote that the document SCOTUS released "is in the form of a judicial opinion interpreting a statute, but that is deceptive."
Kavanaugh wrote that "the responsibility to amend Title VII belongs to Congress and the President in the legislative process, not to this Court." He cited the Constitution's separation of powers.