Posted by
Vijeta Uniyal
Sunday, June 14, 2020 at 12:00pm
| 6/14/2020 - 12:00pm
The Washington Post: "'Gone With the Wind' is also a Confederate monument, but on film instead of stone."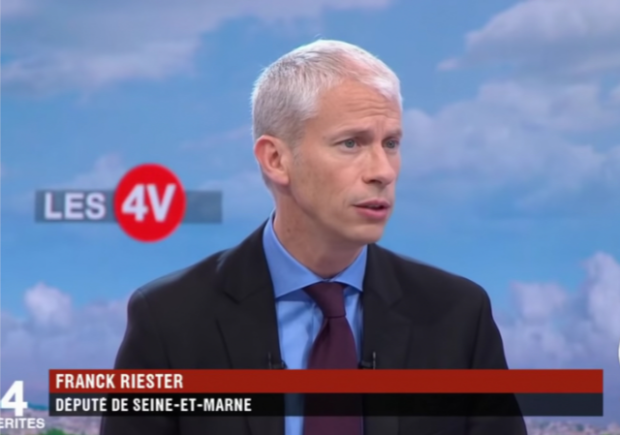 French Culture Minister Franck Riester has criticized Warner Bros.' decision to cancel the screening of Gone With The Wind at the landmark Grand Rex theater in Paris. Calling the move by the U.S. movie distributor "incomprehensible," Riester promised to "defend the freedom to create and distribute works of art."
"Warner Bros. is letting us know that they wish to cancel the screening of 'Gone With The Wind.' Thank you for your understanding," the movie theater tweeted on Friday. The June 23 screening in Paris was going to mark the reopening of the French movie scene after three months of Wuhan coronavirus lockdown.
The announcement came after the screening service HBO Max, a Warner Bros. company, 'temporarily' canned the civil war epic, in wake of the protests following George Floyd's death. The company claimed in a statement that the movie based on author Margaret Mitchell's novel by the same name, "depicts some of the ethnic and racial prejudices." The 1939 movie won eight Academy Awards, including the first ever for an African American actor going to Hattie McDaniel.
The news channel France24  reported the French minister's comments:
The Grand Rex cinema in Paris said on Friday it had been forced to cancel a scheduled screening of the 1939 classic amid a renewed controversy over the film's racist content, a move France's culture minister described as "incomprehensible".

The iconic Paris cinema had programmed the Oscar-winning Civil War epic for June 23 as part of special screenings to mark French cinemas' reopening following a lengthy coronavirus lockdown. (…)

Writing on Twitter, French Culture Minister Franck Riester slammed an "incomprehensible and unacceptable" decision, adding that France "will always defend the freedom to create and distribute works of art".
While the French culture minister expressed shock at the blatant purging of cinematic history, the mainstream media was reveling in the wave of cultural destruction unleashed in wake of the recent protests.
"'Gone With the Wind' is also a Confederate monument, but on film instead of stone," The Washington Post argued. "[I]f we believe Confederate Monuments deserve to be removed, then we should understand and support the decision, because Gone With the Wind is essentially a cinematic Confederate Statue," the Forbes magazine agreed.
"Let's Topple the Racist Monuments of Culture Too," a headline in the Esquire jeered. The move was "not a destruction of our history, but small steps toward bigger structural change," the men's fashion magazine educated its readers.
The cultural destruction is part of a coordinated trend. The "entertainment companies are re-examining the content they offer in the wake of nationwide protests," the Wall Street Journal reported this week. The cultural establishment is cowering down under the pressure from the Regressive Left, if not actively joining them in the purge.
Those calling for the destruction of West's cultural icons are comrade-in-arms of the violent mobs vandalizing the statues and monuments. Only by destroying the past, can they create their Leftist dystopia. As novelist George Orwell wrote in Nineteen Eighty-Four: "Every record has been destroyed or falsified, every book has been rewritten…every statue and street and building has been renamed, every date has altered." This is the ultimate of aim of the authoritarian Left.

[Cover image via YouTube]