Posted by
Mary Chastain
Thursday, May 14, 2020 at 4:18pm
| 5/14/2020 - 4:18pm
In February, she ordered long-term care facilities "to continue to accept coronavirus patients who had been discharged from hospitals but unable to return to their homes."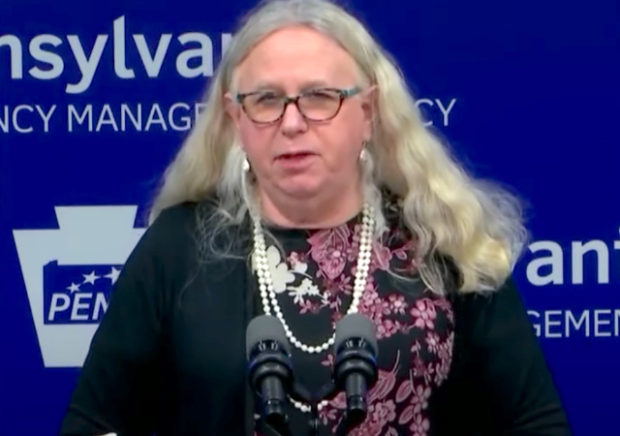 Pennsylvania Health Secretary Dr. Rachel Levine has come under fire for moving her mother out of a personal care home as deaths skyrocket in those homes and nursing homes from the Wuhan coronavirus.
From Newsweek:
Outbreaks in Pennsylvania long-term care facilities make up nearly 70 percent of the state's coronavirus-related deaths and 21 percent of the state's positive cases of the virus.

In a Wednesday press conference, Levine announced that of the 58,698 confirmed cases statewide, 12,408 cases are among residents of long-term facilities, including nursing homes and personal care homes. Of the total 3,943 deaths in Pennsylvania, 2,705 have occurred in residents in long-term facilities.
It's important to note that personal care homes do not fall under Levine's department.
However, some have thought of the message it sends to people "when a close relative of the person tasked with overseeing those types of facilities doesn't choose to stay in one."
It doesn't help that Levine ordered these long-term facilities "to continue to accept coronavirus patients who had been discharged from hospitals but unable to return to their homes."
Plus, quite a few public health officials recommend families do not remove people from long-term care facilities:
Most public health officials advise against removing family members from elder care facilities because many residents require a level of care that may not be feasible outside those settings. Similarly, if the individual is moved into a multi-generational household, they could be at greater risk of exposure than if they remained confined to a room at a nursing facility with fewer contacts.

"Moving an older adult from a long-term care center is risky and could have long-lasting impacts," geriatrician David Gifford, chief medical officer of the American Health Care Association and the National Center for Assisted Living, told AARP.