Posted by
Mike LaChance
Monday, May 18, 2020 at 12:00pm
| 5/18/2020 - 12:00pm
"We are all rooting for you to succeed in whatever comes next!"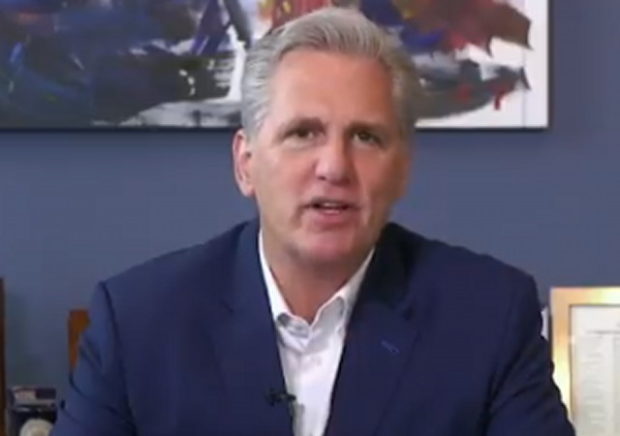 Kevin McCarthy does a great job here, and there's no politicization.
Via Twitchy:
Kevin McCarthy sends out a message to college graduates and actually makes it about the them, not politics

House minority leader Kevin McCarthy (R-California) sent out a message to the college class of 2020 on Sunday, and it was focused on those getting a degree, not his political opposition.

hings highlighted in McCarthy's message to college graduates:

– Obtaining a college education is a major accomplishment.
– Many of you achieved this while working a job.
– You had to adapt to new circumstances presented by the coronavirus.
– The community is rooting for you.
Watch below:
Congratulations to the college class of 2020! 🎓

You may not be walking across the stage this year, but you should be proud of what you've done. We are all rooting for you to succeed in whatever comes next! pic.twitter.com/b2PFn7LBcZ

— Kevin McCarthy (@GOPLeader) May 17, 2020
Featured image via Twitter video.