Posted by
Kemberlee Kaye
Wednesday, April 22, 2020 at 5:00pm
| 4/22/2020 - 5:00pm
"It is clear the so-called leader of Harris County, lacks any critical thinking skills, but let me assure the public, our officers do! The last thing any of us need to do is kick our community while they are down."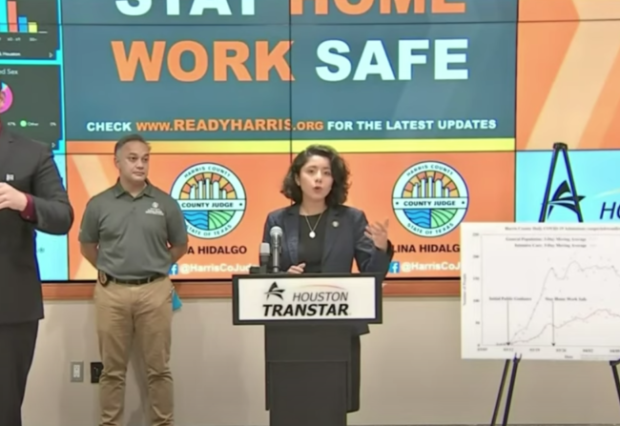 There's a police insurrection brewing in Houston.
Harris County Judge (a nonjudicial post) Lina Hidalgo has incited the wrath of Houston's Police Department with her "draconian" mandatory mask order.
Hidalgo is young, progressive, and embroiled in controversy for using the COVID-19 pandemic to be extra fascisty. Harris County is the largest county in Texas and the third largest (in population) in the country.
Wednesday afternoon, Hidalgo announced a 30-day mandatory mask-wearing order for individuals over the age of 10. From the Houston Chronicle:
The new rules, which will require residents 10 and older to cover the nose and mouth when outside the home, will take effect Monday and last 30 days, three county officials said. Acceptable garments include a homemade mask, scarf, bandana or handkerchief. Medical masks or N-95 respirators are not recommended as they are most needed by first responders and health workers.

…Under the order, the county's 4.7 million residents must cover their faces at all times except when exercising, eating or drinking, alone and in a separate space, at home with roommates or family or when doing so poses a greater risk to security, mental or physical health.