Posted by
Mary Chastain
Wednesday, March 11, 2020 at 8:30pm
| 3/11/2020 - 8:30pm
Trump Tweet: "I am fully prepared to use the full power of the Federal Government to deal with our current challenge of the CoronaVirus!"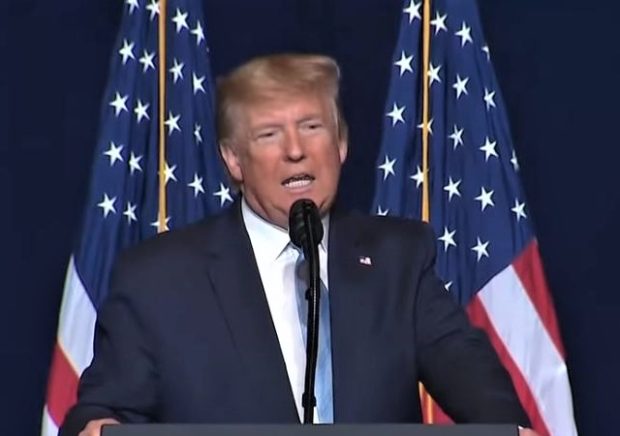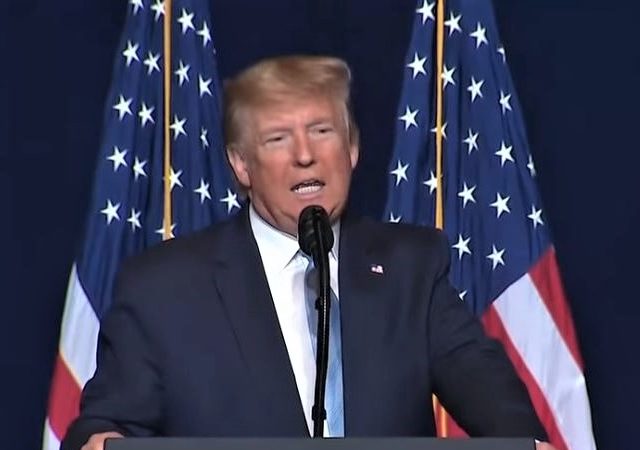 President Donald Trump addressed the nation from the Oval Office on the Wuhan coronavirus.
The U.S. Capitol suspended tours. Washington, D.C. declared a state emergency. The NCAA announced that the tournament will go on without spectators. The Houston rodeo closed down. The Seattle Mariners will not begin the season at home.
America has over 1,000 cases of the Wuhan coronavirus.
From Fox News:
President Trump signed a memorandum directing his cabinet to make general-use face masks available to health care workers, while the Food and Drug Administration (FDA) released a letter on an authorization to make available millions of general-use respirators to health care workers.

"President Trump is focused on the health of the American people, and so his administration has taken action to provide protection to manufacturers that will enable production of millions of additional masks for our healthcare providers," the White House said in a statement.
Trump also told reporters that officials "had been discussing 'various forms' of economic stimulus to counteract the effects of the outbreak." He did not provide any hints or details about his speech tonight.
Trump sent out these tweets today:
America is the Greatest Country in the world. We have the best scientists, doctors, nurses and health care professionals. They are amazing people who do phenomenal things every day….

— Donald J. Trump (@realDonaldTrump) March 11, 2020
….Together we are putting into policy a plan to prevent, detect, treat and create a vaccine against CoronaVirus to save lives in America and the world. America will get it done!

— Donald J. Trump (@realDonaldTrump) March 11, 2020
I want to thank all of our Great Government officials on the CoronaVirus Task Force who are working around the clock, in response to the CoronaVirus. Continue to check https://t.co/boZM2NePJW for updates, and follow all recommendations that are available….

— Donald J. Trump (@realDonaldTrump) March 11, 2020
….We have the greatest healthcare system, experts, scientists and doctors anywhere in the world. Together, we will PREVAIL!

— Donald J. Trump (@realDonaldTrump) March 11, 2020
I am fully prepared to use the full power of the Federal Government to deal with our current challenge of the CoronaVirus!

— Donald J. Trump (@realDonaldTrump) March 11, 2020
The Media should view this as a time of unity and strength. We have a common enemy, actually, an enemy of the World, the CoronaVirus. We must beat it as quickly and safely as possible. There is nothing more important to me than the life & safety of the United States!

— Donald J. Trump (@realDonaldTrump) March 11, 2020