Posted by
Mary Chastain
Wednesday, March 25, 2020 at 1:45pm
| 3/25/2020 - 1:45pm
What does the coronavirus have to do with the Kennedy Center!?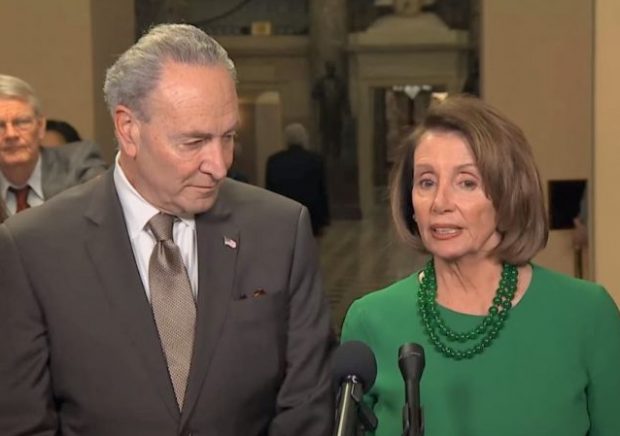 Why is it so freaking hard for politicians to pass a bill on one subject? Why must they stuff it with so much unnecessary spending? Oh yeah. It's not their money.
It looks like Speaker of the House Nancy Pelosi's precious pork snuck back into the coronavirus stimulus bill.
Unfortunately, it's also the Republicans.
Kennedy Center gets $25 million in the final coronavirus bill.

— Jake Sherman (@JakeSherman) March 25, 2020
A lot of people are very interested in this Kennedy Center piece.

Republicans AND Democrats both had money for the Kennedy Center in their bills. https://t.co/0dUXVsHw3m

— Jake Sherman (@JakeSherman) March 25, 2020
$75 million in the bill for Corporation for Public Broadcasting, that is PBS and NPR

— Phil Kerpen (@kerpen) March 25, 2020
Here's a gem for the union bosses on page 524. If a medium size business (500 to 10,000 employees) takes the Treasury loan, they can't oppose any union organizing effort. pic.twitter.com/XJyIfy2Jvl

— Phil Kerpen (@kerpen) March 25, 2020