Posted by
Mary Chastain
Monday, March 23, 2020 at 3:06pm
| 3/23/2020 - 3:06pm
What do a bailout for the post office and a diverse corporate board have to do with the coronavirus pandemic?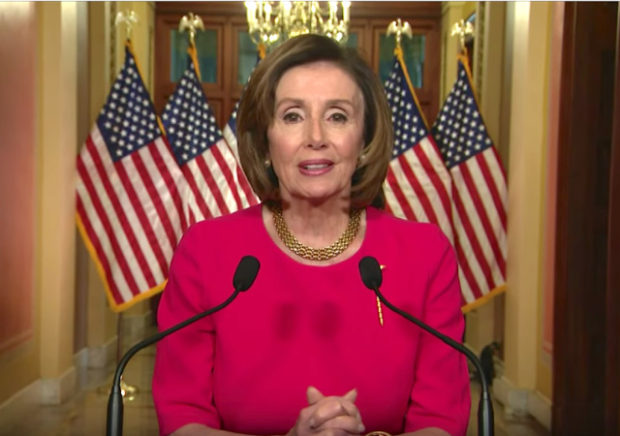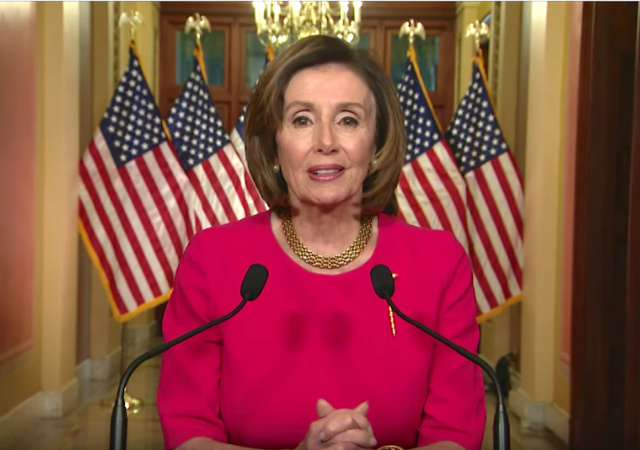 Never let a crisis go to waste! When the government sees an opportunity to obtain more power they take it. Thing is they will never let go once it gets that power.
Speaker of the House Nancy Pelosi displayed that attitude today with her "Take Responsibility for Workers and Families Act."
Don't you love the names they give their bills? You cannot vote against it because then you hate workers and families!
The bill does have a few parts that will actually help workers and families:
$30 billion directly provided to states to help them stabilize their funding for schools.
$10 billion to help alleviate the harm caused by the coronavirus on higher education institutions, while providing them with added flexibility to continue operating during the crisis.
The legislation also would help current borrowers with their student debt burden and GI Bill benefits.
Pelosi's press release on the bill only highlights the parts that address those affected by the Wuhan coronavirus pandemic. Even then it leaves out the parts that describe ways the government will continue to impede private businesses.
So let's look at the pork and big government portions of the bill.
Rachel Bovard at The Conservative Partnership Institute did an excellent job outlining the material not related to coronavirus.
The bill includes a bailout for the post office. The Democrats want to force big corporations to have diversity on the corporate board. There are a few parts about voting because that fits in with this pandemic.
Don't forget retirement plans for local journalists!
Pelosi's #COVID19 bill is 1,119 pages and contains provisions for "conducting risk-limiting audits of results of elections" so yeah it's really very focused on the crisis at hand.??‍♀️ pic.twitter.com/Q6axBi14lZ

— Rachel Bovard (@rachelbovard) March 23, 2020
It also bails out the postal service. pic.twitter.com/cy9GYoK7zj

— Rachel Bovard (@rachelbovard) March 23, 2020
Also, guys, let's maybe focus on restricting stock buybacks and executive compensation with taxpayer loans and save the woke-scolding for later? pic.twitter.com/6iv0TKbbwU

— Rachel Bovard (@rachelbovard) March 23, 2020
Same day voter registration, a long-time Dem wishlist item, very relevant to addressing those businesses and working families about to go under from #COVID19. pic.twitter.com/KizGbEYq9O

— Rachel Bovard (@rachelbovard) March 23, 2020
We can agree or disagree about the value of collective bargaining for federal employees but can we all agree that it doesn't belong in a relief bill DESIGNED TO HELP PEOPLE WITH #COVID19. pic.twitter.com/bswhj4dMeG

— Rachel Bovard (@rachelbovard) March 23, 2020
I'm just going to throw this out there: Requiring the airlines to fully offset their carbon emissions is not going to save the airlines. pic.twitter.com/WcmHuI5eQr

— Rachel Bovard (@rachelbovard) March 23, 2020
You know what families who can't work and are struggling to make rent really care about?

Being able to look up greenhouse gas emissions from the flights they can't afford to book. pic.twitter.com/klGOhE8uOM

— Rachel Bovard (@rachelbovard) March 23, 2020
I, too, care for community journalism.

But right now none of them have jobs because of #COVID19 so maybe this isn't the time to modify their retirement plans. pic.twitter.com/fK0OO9VqVQ

— Rachel Bovard (@rachelbovard) March 23, 2020
I mean. Again. Worthy goal? Perhaps. We can debate it. But why are we establishing all these new programs when what we really need is to PASS A BILL TO HELP PEOPLE WHO CANNOT WORK. pic.twitter.com/Awv3Thjc8h

— Rachel Bovard (@rachelbovard) March 23, 2020
Annnnd….in case you thought we were done with the woke-scolding, you were wrong.

Families can't pay their mortgages and there aren't enough ventilators, but you know what we will have? Corporate budgets dedicated to diversity & inclusion initiatives! pic.twitter.com/tBuO3hrBfB

— Rachel Bovard (@rachelbovard) March 23, 2020
Full text: Nancy Pelosi Cor… by charliespiering on Scribd