Posted by
Mary Chastain
Wednesday, March 25, 2020 at 10:39am
| 3/25/2020 - 10:39am
Report: "House will not pass coronavirus bill today. Already gaveled in, gaveled out of pro forma session. Senior sources say House won't meet again later today."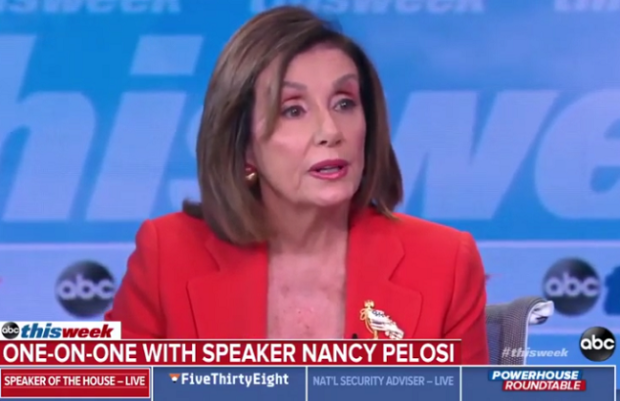 Speaker of the House Nancy Pelosi does not appear to be happy with the Senate's $2 trillion coronavirus bill. I guess it does not have all the pork she shoved into her 1200 page bill.
Pelosi really does not think the Senate bill "did not go as far as a separate House bill."
From NBC News:
In a statement, Pelosi signaled that the agreement that resulted from negotiations between Senate Minority Leader Chuck Schumer, D-N.Y., and Secretary of the Treasury Steven Mnuchin is an improvement from the original GOP proposal but it doesn't go as far as the plan she released earlier this week.

"This bipartisan legislation takes us a long way down the road in meeting the needs of the American people," Pelosi said.

While the speaker said that it meets some of the Democrats' demands, she did not say if or when or how the House would take it up if the Senate passes it as is expected.

"House Democrats will now review the final provisions and legislative text of the agreement to determine a course of action," Pelosi said.
People have concentrated on Rep. Justin Amash's criticism, but Pelosi might face a rebellion in her own caucus:
Pelosi has hoped to move the package quickly through the House by unanimous consent, allowing it to get to President Trump's desk without calling lawmakers back to Washington amid travel concerns surrounding the spreading pandemic.

But some members of her caucus have expressed concerns that they've been cut out of negotiations on the massive package, conducted largely by Senate leaders and White House officials. In a conference call with House Democrats Tuesday afternoon, lawmakers expressed reservations that they would be forced to swallow the Senate bill without providing their own input.
The House is not working today. They took the day off.
House will not pass coronavirus bill today. Already gaveled in, gaveled out of pro fotm session. Senior sources say House won't meet again later today

— Chad Pergram (@ChadPergram) March 25, 2020