Posted by
Kemberlee Kaye
Wednesday, March 25, 2020 at 3:45pm
| 3/25/2020 - 3:45pm
"Andrew Cuomo is my new Bob Mueller—a crush i never thought I'd move beyond."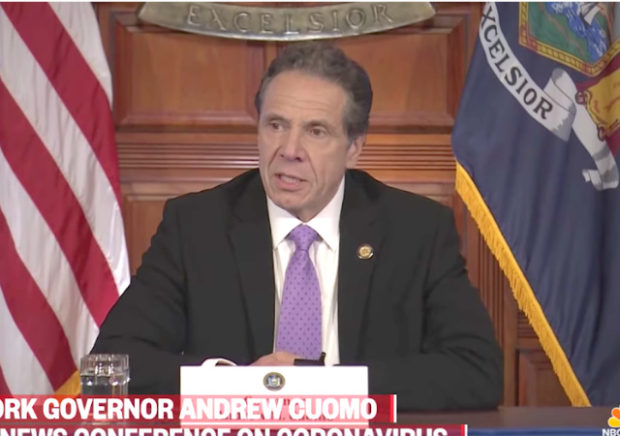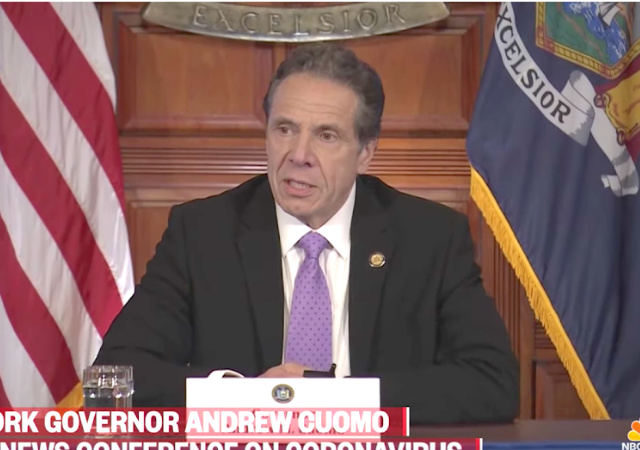 With Joe Biden's… err, troubles (are we calling them troubles?) and ceaseless bumbling, nervous Democrats are hungry for a hero. And it looks like they've found one in Andrew Cuomo:
COVID-19 has hit New York hard, requiring a direct response from Cuomo and loads of air time.
Watching Andrew Cuomo is inspiring, uplifting, fascinating. He weaves details and humor and math and common sense all together. He is magnificent. Let's just listen to him.

— Jennifer Rubin (@JRubinBlogger) March 25, 2020
Cuomo is citing his father Mario in describing New York and what makes it special. Those of us old enough – Mario was truly, truly a great man. Many of us were waiting for Andrew to rise to his level, and he is doing so in this crisis.

— Amy Siskind ?️‍? (@Amy_Siskind) March 25, 2020
Andrew Cuomo is my new Bob Mueller—a crush i never thought I'd move beyond. Further proof: there are many fish in the sea.

— Chelsea Handler (@chelseahandler) March 25, 2020
Trump is a vengeful, petty man. Is he not responding to the crisis in New York enough because Cuomo criticized the inadequate federal response?

— Barbra Streisand (@BarbraStreisand) March 25, 2020
Thinking about dusting off the old Cuomo notes and doing a segment reminding us all about why he's more than a funny Mama's boy. What's the appetite for this? #CuomoForPresident (aka #ChristieForPresident #RudyForPresident)

— Nomiki Konst (@NomikiKonst) March 25, 2020
Cuomo endorsed Biden last April.