Posted by
Kemberlee Kaye
Tuesday, February 11, 2020 at 7:00pm
| 2/11/2020 - 7:00pm
Yang and Bennett are out, sad showing for Warren and Biden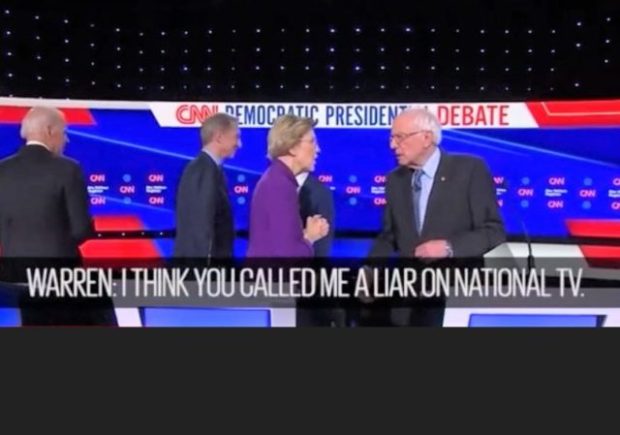 The polls have closed in some parts of New Hampshire, and all will be closed by 8 p.m. Eastern.
Joe Biden has left town things look so bad. Will we see a Buttisurge, a Bernie bounce, a Yang-bang, a Klobucharge, or a Warren Wipeout?
RESULTS will be posted as they come in, and we'll update with any other related news.
And New Hampshire is a Klobucharge:
"I'm Amy Klobuchar and I will beat Donald Trump. My heart is full tonight… we have beaten the odds every step of the way… " @amyklobuchar tonight in NH

— Robert Costa (@costareports) February 12, 2020
Yang is out:
And Andrew Yang is about to become the first NH casualty. CNN reporting he's about to suspend his campaign.

— Kemberlee Kaye (@KemberleeKaye) February 12, 2020
And Bennett:
Colorado Senator Michael Bennett officially drops out – we attended some of those 50+ house parties – always a good story to share – many times from a staircase. #nhpolitics #fitn @MichaelBennet pic.twitter.com/5LuWVZp5MJ

— Jean Mackin (@JeanWMUR) February 12, 2020
Not looking good for Biden:
Joe Biden has never finished higher than 4th in any primary or caucus in 32 years of running for president https://t.co/PN948wjlNX

— David Dayen (@ddayen) February 12, 2020
Results (as they trickle in):
BREAKING: Decision Desk HQ projects @BernieSanders
will win the Democratic #NHPrimary pic.twitter.com/hHWpblxaug

— Decision Desk HQ (@DecisionDeskHQ) February 12, 2020
Who has the pool on how much longer Warren stays in the race?
MSNBC Anchors Praise Warren for Still Taking Pictures After Losing in NH

"She's a really, really, really good candidate," Nicolle Wallace said.https://t.co/C583pcHhqV pic.twitter.com/4Lt9gDuRQg

— Cameron Cawthorne (@Cam_Cawthorne) February 12, 2020
This is going to be interesting:
There was a *lot* of Biden-Klobuchar voter overlap among the voters I talked to at her campaign events. If Biden really hits rock bottom, Klobuchar poised to capitalize.

— Josh Kraushaar (@HotlineJosh) February 12, 2020
From the results I'm seeing, turnout in NH looks a little lower or on par with 2016

— G. Elliott Morris (@gelliottmorris) February 12, 2020
Here's what candidates have spend on 📺 & 📻 ads in NH leading up to today's primary:

Steyer $19.8M
Sanders $5.9M
Buttigieg $4M
Yang $3.8M
Warren $1.6M
Klobuchar $1.6M
Gabbard $1.2M
Patrick $107K (+PAC $1.8M)
Biden $96K (+PAC $721K)

Delaney & Sestak each spent more than Biden

— Sarah Ewall-Wice (@EwallWice) February 11, 2020
Playing favorites:
To recap, neither CNN nor MSNBC aired Warren's speech after a 4th place finish in New Hampshire, after both networks aired Klobuchar's 5th place finish speech in Iowa. This in a race that's clearly being driven by changes in media coverage.

— Matt McDermott (@mattmfm) February 12, 2020
It's a good thing exit polls are garbage:
🚨WAPO EXIT POLL: 6 in 10 New Hampshire Democratic primary voters support eliminating all private health insurance in favor of a single-payer plan for everyone.

57 percent agreed with that position in Iowa, too

Per @EmGusk @sfcpoll https://t.co/HbbJyByU3m

— Jeff Stein (@JStein_WaPo) February 11, 2020