Posted by
Mary Chastain
Tuesday, February 11, 2020 at 6:46pm
| 2/11/2020 - 6:46pm
Judge Michael Toomin had the special prosecutor investigate the handling of the case by Cook County State Attorney Kim Foxx's office and "if Smollett should be further prosecuted."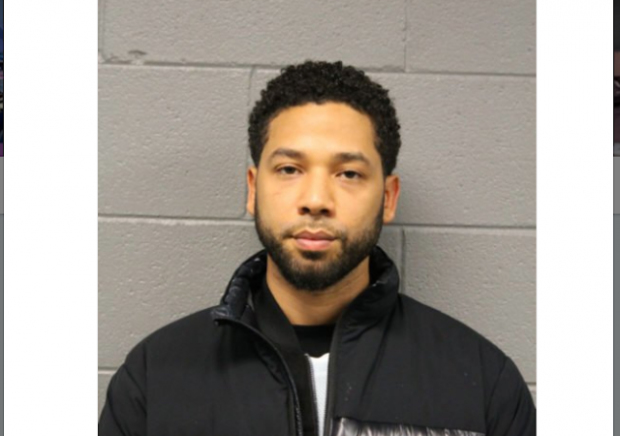 A special Cook County grand jury indicted actor Jussie Smollett on six new charges related to the alleged fake attack.
Smollett faces "charges of disorderly conduct, accusing him of filing false reports claiming he was the victim of a racist and homophobic attack last year."
From CBS Chicago:
In a statement, [special prosecutor Dan] Webb's office said Smollett filed four separate false police reports claiming he was the victim of a hate crime.

"The grand jury's investigation revealed that Jussie Smollett planned and participated in a staged hate crime attack, and thereafter made numerous false statements to Chicago Police Department officers on multiple occasions, reporting a heinous hate crime that he, in fact, knew had not occurred," Webb said in a statement.

Cook County prosecutors last year dropped 16 disorderly conduct charges against Smollett, just over a month after Chicago police had accused him of orchestrating a hoax because he was upset with his salary on the TV show "Empire."
Judge Michael Toomin had Webb investigate the handling of the case by Cook County State Attorney Kim Foxx's office and "if Smollett should be further prosecuted."
CBS Chicago reported Smollett will turn himself in on February 24.
Webb also found that Foxx's office could not provide any evidence that they handled Smollett's the same way as other similar cases.
JUST IN: Special prosecutor Dan Webb says Kim Foxx's office hasn't been able to provide any evidence that the #JussieSmollett prosecution was handled the same way as similar cases. pic.twitter.com/MfOJReglkT

— Jason Meisner (@jmetr22b) February 11, 2020
Independent news website CWBChicago investigated the cases and confirmed awhile ago that their reporters reached the same conclusion.
We published multiple reports over the past 11 months making this exact point. We spent hours digging through court records of false report cases. There are no others like Smollett. https://t.co/aFIp9HsiDO

— CWBChicago (@CWBChicago) February 11, 2020
In text messages released by the state's attorney's office last year, a top official shared our first report on the subject, which gave details of 7 cases we initially found. Another top side replied that our sample size was too small. ?

— CWBChicago (@CWBChicago) February 11, 2020
Jusse Smollett Indictment -… by Legal Insurrection on Scribd