Posted by
Kemberlee Kaye
Wednesday, February 26, 2020 at 10:00pm
| 2/26/2020 - 10:00pm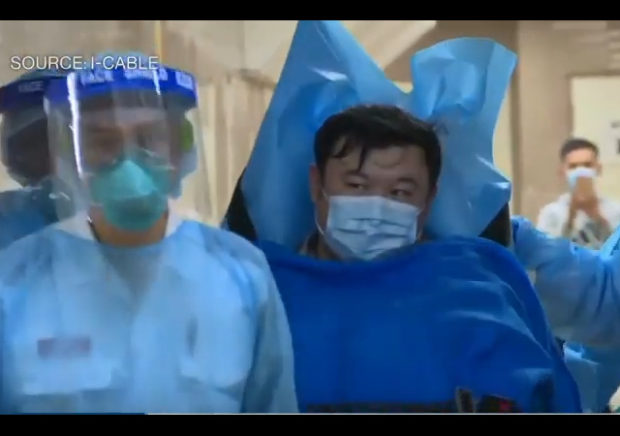 Thursday evening, Trump held a press conference and announced Vice President Pence would head up the administration's Coronavirus response.
Watch: 
.@VP will lead the Administration's efforts to protect the American people from the spread of coronavirus. pic.twitter.com/09n5erHaHP

— The White House (@WhiteHouse) February 27, 2020
And of course, Democrats and the media (but I repeat myself) were critical of Trump's choice and insist this be worse and that Trump isn't doing enough.
Astounding: the test that U.S. authorities use to identify coronavirus is faulty, so very few people have actually been tested.
Meaning: more Americans could have it right now, and we wouldn't know.https://t.co/S9POVh1Yvw

— David Fahrenthold (@Fahrenthold) February 26, 2020
Do you have any idea what 2% mortality looks like Richard https://t.co/d1RcteCvaW

— Jonathan Myerson Katz (@KatzOnEarth) February 27, 2020
Pence had to be persuaded by the CDC that providing clean syringes to drug users was crucial to slowing the spread of HIV. He was morally opposed. https://t.co/hRLVjjBTHb

— Abby Goodnough (@abbygoodnough) February 27, 2020
This is outrageous. We should use every tool at our disposal, including government manufacturing or contracting if necessary, to make this vaccine available to everyone who needs it. Former Pharma lobbyist Azar should stop putting profits ahead of people's lives. https://t.co/wJR76MEDpV

— Elizabeth Warren (@ewarren) February 27, 2020
Don't forget Mike Pence also caused an HIV outbreak in Indiana due to his anti-science beliefs about needle exchanges

— Lisa Beutler (@lbeutler7) February 26, 2020
Really though:
Imagine being in the position of hoping people get sick and die so you can blame it on Trump.

Imagine being that demented.

— RBe (@RBPundit) February 27, 2020