Posted by
Mary Chastain
Thursday, January 16, 2020 at 6:00pm
| 1/16/2020 - 6:00pm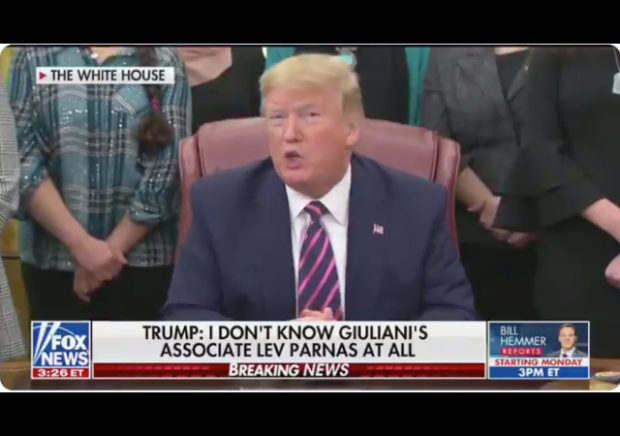 President Donald Trump snapped at CNN's Jim Acosta after he attempted to interrupt the president while he spoke.
Acosta asked Trump about key impeachment figure Lev Parnas. He told MSNBC and CNN that Trump has lied and that he knew of Rudy "Giuliani's efforts to pressure Ukraine to announce an investigation into the Bidens."
Trump insisted he does not know Parnas "other than I guess I had pictures taken which I do with thousands of people."
He repeated, "I don't know him at all, don't know what he's about, don't know where he comes from. I know nothing about him."
When he finished, Acosta tried to continue his questions, but Trump stopped him.
"Quiet. You just have to take a look at the pictures. You just have to take a look at the polls. You see, I don't need anybody's help."
Acosta: *interrupts*@realDonaldTrump: "Quiet." pic.twitter.com/FxXNOVnBIt

— The Daily Wire (@realDailyWire) January 16, 2020