Posted by
Mary Chastain
Friday, December 20, 2019 at 12:00pm
| 12/20/2019 - 12:00pm
Yang is more in touch with Americans than the other candidates.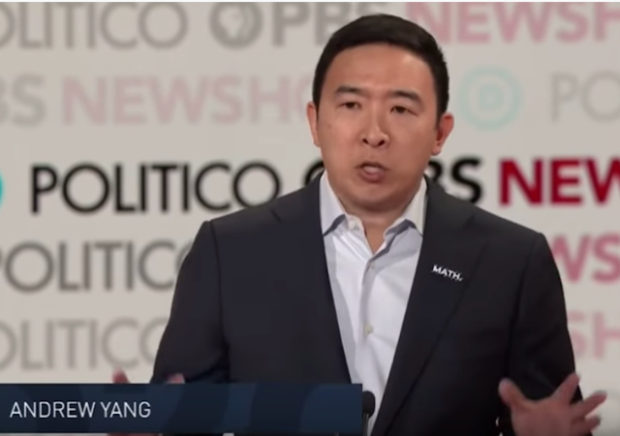 The Democratic debate on Thursday night began with a question about the House's vote to impeach President Donald Trump.
The majority of the candidates used the opportunity to criticize Trump, but entrepreneur Andrew Yang went in a different direction.
Yang declared: "We need to stop being obsessed over impeachment."
He explained the Democrats should "start actually digging in and solving the problems that got Donald Trump elected in the first place."
Yang encouraged his fellow Democrats to focus more "on the discontent of voters across the country who feel abandoned by Washington lawmakers."
He pointed out that the more the Democrats act "like Donald Trump is the cause of all our problems, the more Americans lose trust that we can actually see what's going on in our communities and solve those problems."
Yang held onto his position after the debate in an interview with CNN:
Once offstage, he doubled-down on his answer, telling CNN that he doesn't remember "anyone [on the campaign trail] asking me a question about impeachment."

"Americans are not focused on this in the same way the networks are," he said.

He pointed to the lack of bipartisan congressional support, particularly in the GOP-controlled Senate: "To me, there's a crucial number of zero. That's the number of Republicans that signaled they'll cross party lines; you need 20 in the Senate.

"Until that becomes greater than zero. It seems like a foregone conclusion."