Posted by
Mike LaChance
Saturday, December 7, 2019 at 12:00pm
| 12/7/2019 - 12:00pm
"How should journalists respond to the stalemate, other than to keep doing exactly what they've been doing?"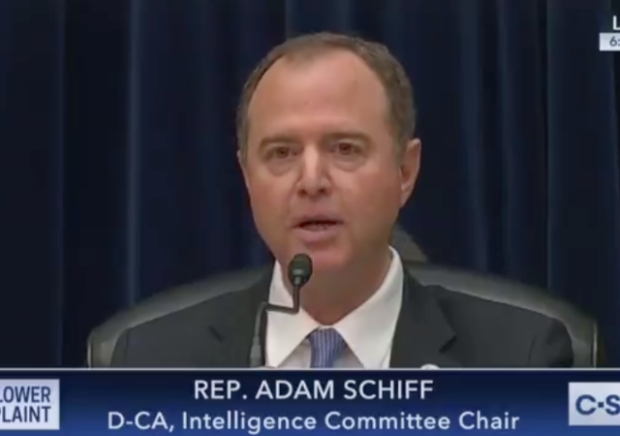 Liberal bias in American media has been a problem for a long time. One of the benefits of the Trump era is that the mask has been ripped off for all to see. The vast majority of journalists working today are nothing more than Democrat activists.
A recent column by Washington Post media reporter Margaret Sullivan makes this crystal clear. In her piece, Sullivan openly wonders how journalists can get more people on board the impeachment train:
Wall-to-wall impeachment coverage is not changing any minds. Here's how journalists can reach the undecided.

The diplomats have been inspiring, the legal scholars knowledgeable, the politicians predictable.

After endless on-air analysis and written reporting, pundit panels and emergency podcasts, not much has changed.

If anything, weeks into the House of Representatives' public impeachment hearings, Americans' positions seem to have hardened on whether President Trump should be impeached and removed from office.

So, is the media coverage pointless? Are journalists merely shouting into the void?
After telling a couple of pointless anecdotes about far left writers Michelle Goldberg of the New York Times and Carl Bernstein of the Washington Post, Sullivan goes to work:
How should journalists respond to the stalemate, other than to keep doing exactly what they've been doing?

The hint of a possible solution appears in the tracking of public opinion on impeachment at Nate Silver's fivethirtyeight.com, under the headline, "Plenty Of People Are Persuadable On Impeachment."

A paradox arises herein, and a weird one, at that. There's a group the trackers call "less-certain Republicans" — about 12 percent of the sample, not huge but given the even split in support for impeachment, mighty important.

Here's the rub: This group is persuadable, but not particularly interested:

"There's one big hurdle for anyone looking to persuade this group . . . they're not following developments in the impeachment inquiry very closely," the site reported. "Only 34 percent of people who aren't as certain about their stance on impeachment are following the process somewhat or very closely, compared with 66 percent of respondents who are more certain."
You see, this is all about persuading people to support impeachment, not changing the minds of people who are already backing it. She even suggests delivering the news in the form of movie trailers:
Columbia University journalism professor Bill Grueskin suggests the movie-trailer approach.

In a message, he explains: "Studios spend a $1 million or more on a trailer, because they know it's essential to boil down the essentials of the film — explaining but not giving away the plot, providing a quick but intense insight into the characters, setting the scene with vivid imagery — to entice people to come back to the theatre a month later for the full movie."

Similarly, most people (especially the less convinced or more persuadable) will never watch seven hours in a row of congressional testimony, but, as he notes, "many of them would be open to a targeted, well-informed 'trailer' approach that is cogently told."
Here's Katy Tur of MSNBC, a news anchor, not an opinion host, tweeting out Sullivan's column:
Wall-to-wall impeachment coverage is not changing any minds. Here's how journalists can reach the undecided. https://t.co/y3dojFmvE7

— Katy Tur (@KatyTurNBC) December 5, 2019
Here's a reaction from Brit Hume:
Because, you see, journalists are not simply to report the news without fear or favor. Their mission instead is to convince the public that the president should be impeached and removed. Good lord. https://t.co/Wal1ekBY6Y

— Brit Hume (@brithume) December 5, 2019
Ace of Spades wrote an excellent piece about Sullivan's column this week:
Former NYT "Public Editor," Now WaPo Hack: How Can We, The Unbiased Fact-Finding Media, Convince Our Deplorable Fellow Citizens to Do What We Want and Impeach This Motherf***er?

Does the media think there's any coming back from this?

I think they don't think there's any coming back from this — I think they realize that they made it all too obvious three or four years ago.

No one believes them any longer — not even their progressive customer base actually believes them; their progressive customer base merely supports their lying to others for shared goals — and they're now just an all-but-admitted propaganda industry, and the only way out is through…

Note that that poll that has struck her fancy also says that an identical number of Democrats support impeachment, but are "persuadable" to not support it.

Does Margaret Sullivan discuss how to change the minds of her wishy-washy Democrat allies to be anti-impeachment?

Of course not — she's a journalist. She serves the Democrat Party exclusively.
I will presume to answer Ace's question. There is no coming back from this.