Posted by
Mike LaChance
Friday, December 13, 2019 at 12:00pm
| 12/13/2019 - 12:00pm
"a monstrously unfair process that has forced hundreds of young men to sue for their rights — and reputations — in federal courts"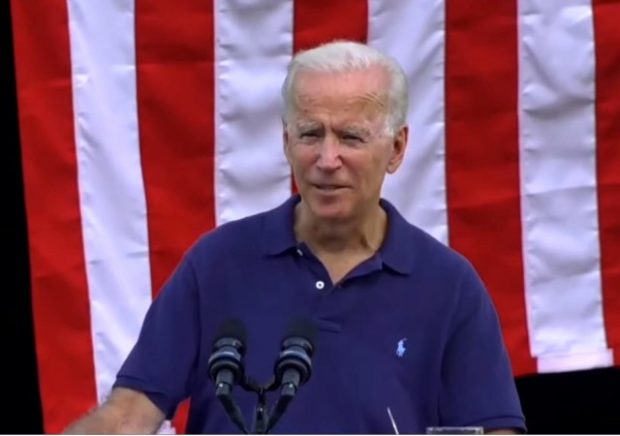 Biden really is running for Obama's third term. This would be a horrible idea.
The Federalist reports:
Joe Biden Promises To Restore Obama's Disastrous Campus Kangaroo Courts

Joe Biden has learned nothing from the Title IX due process disaster plaguing America's campuses. The former vice president has released a plan on his website to restore the Obama administration's infamous 2011 Dear Colleague letter, which Biden's plan describes as outlining how to "fairly conduct Title IX proceedings." In reality, the Dear Colleague letter introduced a monstrously unfair process that has forced hundreds of young men to sue for their rights — and reputations — in federal courts.

An accused's rights to confront his or her accuser through cross examination and to have a neutral adjudicator have long been considered the very basics of due process. In the name of protecting women, the 2011 guidance encouraged universities to abandon these well-tested pillars in favor of a single-investigator model, in which a Title IX administrator both elicits the stories from the involved parties and rules on the outcome. The Dear Colleague letter also pushed universities into lowering the standard of proof and discouraged any kind of cross examination that might probe discrepancies in an alleged victim's story.

Cynthia Garrett is a California attorney and co-president of Families Advocating for Campus Equality (FACE), an organization that advocates for due process and offers resources to the falsely accused. She says she is deeply concerned that Biden appears to be unaware of the downsides of the 2011 guidance.

"It's particularly concerning that a presidential candidate seems oblivious to the unintended repercussions of a policy he championed. Over 500 lawsuits have been filed by accused students since the 2011 Dear Colleague letter, resulting in at least 161 court decisions in these students' favor and over 100 pre-decision settlements," Garrett said.