Posted by
Fuzzy Slippers
Monday, December 30, 2019 at 12:00pm
| 12/30/2019 - 12:00pm
Gov. Greg Abbott: "I am grateful for the church members who acted quickly to take down the shooter and help prevent further loss of life"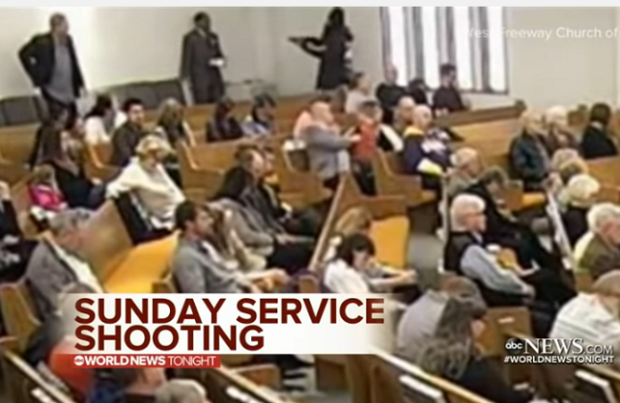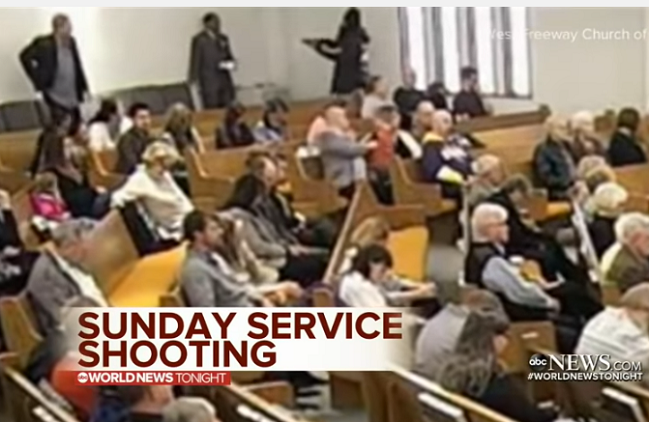 A gunman opened fire at a church near Fort Worth, Texas and managed to kill two people before armed churchgoers intervened and doubtlessly saved many more lives.  The gunman was killed at the scene.
A man pulled out a shotgun inside a North Texas church on Sunday and opened fire, killing two people, authorities said. It could have been far worse.

Two congregants, both volunteer members of the church's security team, drew their weapons and confronted the gunman, fatally shooting him and saving an "untold number of lives" at West Freeway Church of Christ in White Settlement, a town of about 17,000 people near Fort Worth.

Their actions, described as "heroic" by the Texas Department of Public Safety, brought a quick end to an attack that remained under investigation on Sunday night. Authorities have not provided information about a possible motive.

Officials have not released the names of the victims or the gunman, whom FBI Special Agent in Charge Matthew DeSarno said had roots in the area but is "relatively transient."

"This team responded quickly and within six seconds, the shooting was over. Two of the parishioners who were volunteers of the security force drew their weapons and took out the killer immediately, saving untold number of lives," said Texas Lt. Gov. Dan Patrick, who also hailed the state's gun laws.

"We lost two great men today," Britt Farmer, the church's senior minister said, "but it could have been a lot worse."
While USA Today does not include Farmer's full statement, the Wall Street Journal does.
Britt Farmer, the church's senior minister, said the volunteers had contained the incident.

"We lost two great men today, but it could have been a lot worse and I am thankful that our government has allowed us the opportunity to protect ourselves," he said.

. . . . Under Texas law, weapons are allowed into places of worship unless there is signage posted stating otherwise.
Tarrant County Sheriff Bill Waybourn said that "today, evil walked boldly among us. But let me remind you, good people raised up and stopped it before it got worse."
Texas governor Greg Abbott issued a statement in which he expressed his gratitude to the heroic parishioners who "acted quickly to take down the shooter and help prevent further loss of life."
Statement on shooting at West Freeway Church of Christ in White Settlement: pic.twitter.com/Crrrvavvs6

— Gov. Greg Abbott (@GovAbbott) December 29, 2019
Watch the report: