Posted by
Mary Chastain
Wednesday, November 20, 2019 at 7:00pm
| 11/20/2019 - 7:00pm
Burger King countered that it told people the restaurants would cook the patty "in an 'open kitchen environment.'"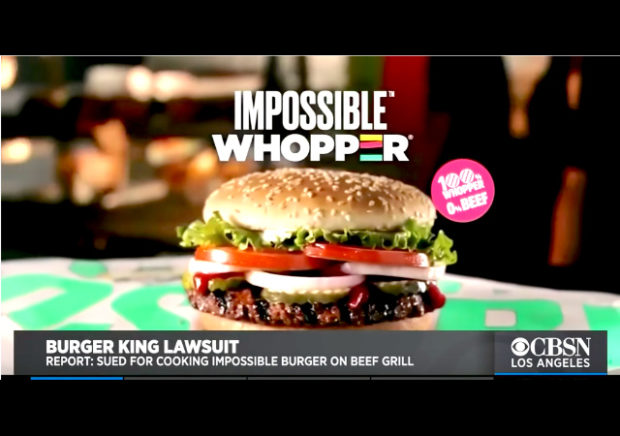 Nothing, I repeat nothing, will ever satisfy these people.
Burger King attempted to reach a broader audience by offering the Impossible Whopper, a plant-based patty that tastes like the Whopper.
But vegans have sued Burger King because meat has contaminated the new "burger."
From TMZ:
Phillip Williams just filed the lawsuit, claiming the burger giant advertises the Impossible Burger as a vegan alternative to its meat burgers, yet they're all cooked on the same grill.

Williams says his burger was contaminated by meat byproducts. He bought the burger in question in ATL.

The lawsuit says Burger King has no disclosures on its menu that would notify a consumer prior to the purchase of the Impossible Whopper that it was cooked in a manner that would result in meat by-products on the burger.
Williams is seeking damages. He also wants the judge to force Burger King to cook the patties on a different grill.
However, Burger King countered that it told people the restaurants would cook the patty "in an 'open kitchen environment.'" The company placed an asterisk on the Impossible Whopper's launch page to warn "consumers of its cooking methods."
Burger King also stated the restaurants can prepare the Impossible Wopper "in an oven instead of in the shared broiler" if requested by the customer.