Posted by
Kemberlee Kaye
Monday, October 21, 2019 at 7:17pm
| 10/21/2019 - 7:17pm
"We are not Chinese communists" or "Russian oligarchs" or "Venezuelan strongmen"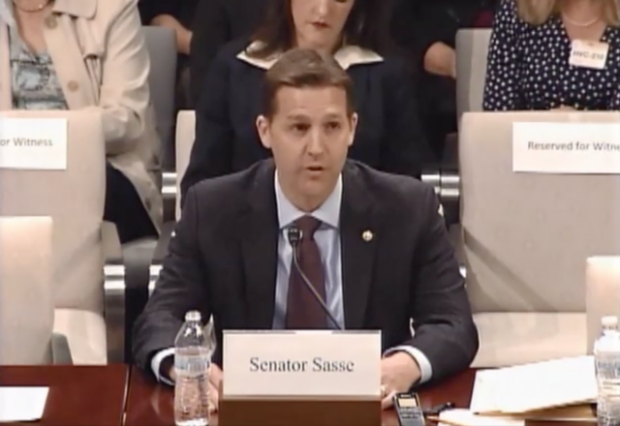 During a presidential debate earlier this month, former Texas Rep. Beto O'Rourke said if elected, he'd strip tax exemptions from churches who do not support same-sex marriage.
"There can be no reward, no benefit, no tax break for anyone or any institution, any organization in America, that denies the full human rights and the full civil rights of every single one of us," he said.
Which prompted Senator Sasse to introduce a resolution condemning such a move and reaffirming the body's commitment to the first amendment.
During his almost ten-minute-long floor speech, Sen. Sasse said:
"I don't care what some nitwit said on CNN last week to satisfy his fringey base and try to get a sound bite in a presidential debate, the American people ought to know that this body stands for the historical First Amendment — that's what we all took an oath to uphold and to defend, and that's what we ought to vote to affirm again."
Watch:
Disrn has more:
Throughout the course of Sasse's ten-minute speech he slammed O'Rourke's comments as "profoundly un-American" and "a bold-faced threat against Muslims and Jews and Christians" made by a "Texas politician pandering for a sound bite."