Posted by
Mike LaChance
Sunday, October 20, 2019 at 1:30pm
| 10/20/2019 - 1:30pm
"Let's look at this for what it really is: A federal takeover of higher education."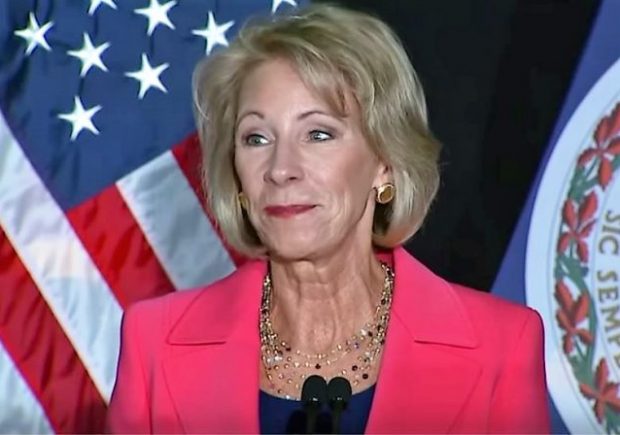 Education Secretary Betsy DeVos makes an excellent point about this. Where do Democrats think the money is going to come from?
FOX News reports:
Betsy DeVos blasts Democrats' 'crazy' plans to eliminate student loan debt

Education Secretary Betsy DeVos panned Democratic proposals to eliminate student loan debt, calling them a "federal takeover of higher education."

DeVos appeared on "Special Report" on Friday and said if the federal government forgives college loan debt, the burden would be shifted to those Americans who opted not to go to college.

"Their proposals are crazy," she said, saying some could cost into the trillions of dollars.

"Who do they think is actually going to pay for these? It's going to be two of the three Americans that aren't going to college paying for the one out of three that do," DeVos said. "Let's look at this for what it really is: A federal takeover of higher education."

On the Democratic primary ballot, Sen. Bernie Sanders, I-Vt., released a plan in June that calls for all student debt to be eliminated regardless of family income level, and that students from families with incomes of $25,000 or less would have their college costs covered.