Posted by
William A. Jacobson
Tuesday, September 3, 2019 at 9:15pm
| 9/3/2019 - 9:15pm
PragerU video exposes how AJ+ uses social justice content to build an audience that it then turns against America and Israel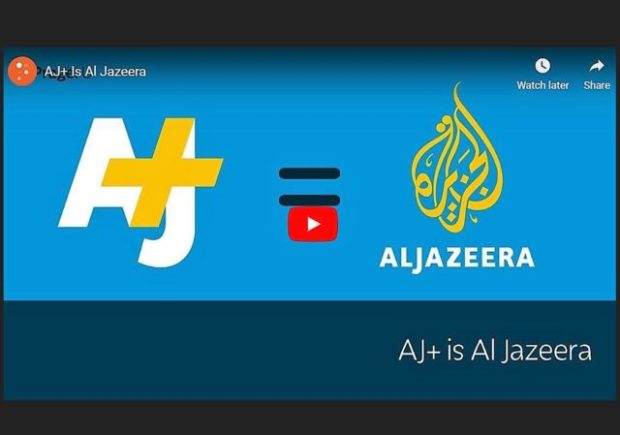 We haven't written a lot about AJ+ (@AJplus), but we have written some.
We've tweeted about @AJplus more than we've written, with the periodic reminder that @AJplus is the viral video wing of the anti-Israel movement: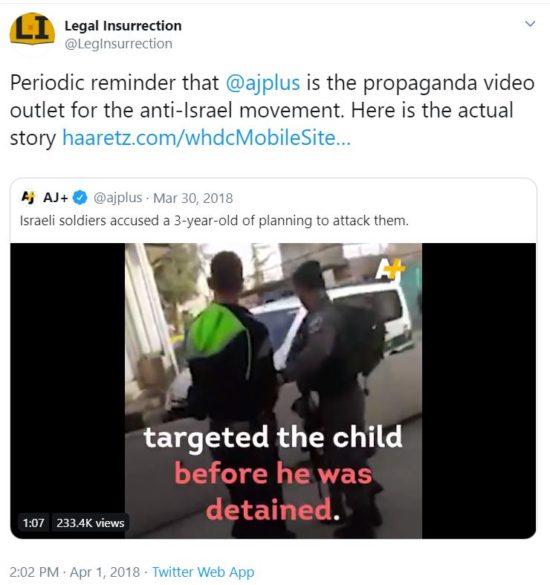 @AJplus uses social justice content to build an audience that it then turn against America and Israel:
Do not underestimate how effective @ajplus is. Their propaganda videos get millions of views on Facebook. They make sure to work in anti Israel themes with their social justice videos.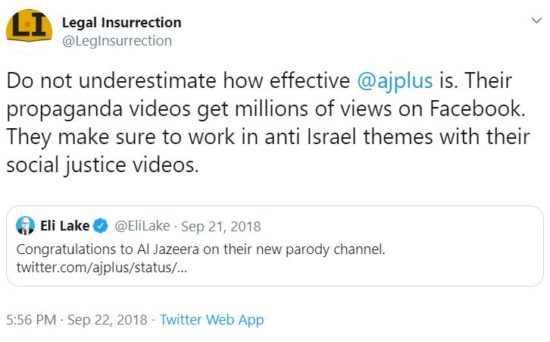 The word needs to get out about AJ+ not being woke, just a tool of Al Jazeera's Qatar paymasters.
A video just released by PagerU (h/t IsraellyCool) tells the story well: