Posted by
Kemberlee Kaye
Saturday, September 28, 2019 at 12:00pm
| 9/28/2019 - 12:00pm
Since 2012, "over 40,764 adverse reactions suffered by patients who took Leuprolide Acetate (Lupron), which is used as a hormone blocker. More than 25,500 reactions logged from 2014-2019 were considered 'serious,' including 6,370 deaths."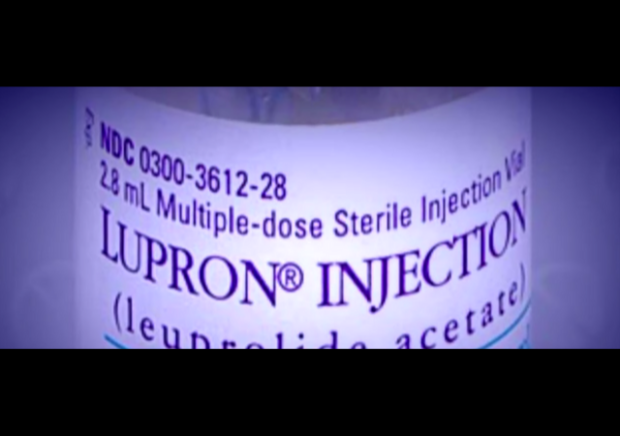 According to the FDA, Lupron, a drug created in the 80s to treat prostate cancer, has been linked to thousands of deaths. Lupron was later approved via prescription to treat endometriosis in women.
Now, Lupron is prescribed to children who have been diagnosed (accurately or not) with gender dysphoria as a hormone blocker.
Since 2012, the FDA has documented "over 40,764 adverse reactions suffered by patients who took Leuprolide Acetate (Lupron), which is used as a hormone blocker. More than 25,500 reactions logged from 2014-2019 were considered 'serious,' including 6,370 deaths."
"Lupron is being prescribed off-label for use in children who have been diagnosed with gender dysphoria despite the lack of formal FDA approval for that purpose. The drug is clinically approved for treatment of precocious puberty, a condition where children start their pubertal processes at an abnormally early age and the blocker is administered for a short time until the proper age," reports the Christian Post.
"The first well-documented case report of a puberty blocker like Lupron (a similar medication called Triptorelin which has an identical mechanism of action) being used in a young patient with gender confusion was published out of Holland in 1998 where a pediatric endocrinologist, working together with a psychiatrist, decided to use the medication on a 13-year-old girl suffering from gender dysphoria," Michael Laidlaw, a Rocklin, California-based endocrinologist, told The Christian Post in a previous interview.

Reports have emerged in recent years showing that the pediatric version of the drug comes with few warnings about long-term side effects and leads to lasting and severe health problems.

When injected into a physically healthy body, the drug interrupts a normally-functioning endocrine system, yielding hypogonadotropic hypogonadism, according to Laidlaw.

"It's a serious condition that endocrinologists would normally diagnose and treat because it interferes with development, but in [gender dysphoria] cases they're inducing this disease state," he said in an interview with the National Catholic Register.

In 2017, the FDA said it was "conducting a specific review of nervous system and psychiatric events in association with the use of GnRH agonists, [a class of drugs] including Lupron, in pediatric patients," in response to questions from Kaiser Health News and Reveal from the Center for Investigative Reporting. The government agency was also reportedly reviewing seizures that stemmed from use of Lupron's pediatric version and other drugs in its class.
As Laidlaw pointed out, the issue is psychological and not an endocrine condition.  The Christian Post continues:
The therapeutic idea behind the use of Lupron for treatment of prostate cancer is that by inhibiting the flow of testosterone over the prostate and reducing it to a low, undetectable level, prostate cancer tissue is prevented from growing, Laidlaw told CP in a previous interview about the drug's dangers.

Unlike prostate cancer, a disease where the drug at least serves the purpose of targeting the malignant masses on the organ, Laidlaw said he knows of no psychological condition that is treated by putting hormones out of alignment from their normal levels.

"Gender dysphoria is not an endocrine condition, but is a psychological one and should, therefore, be treated with proper psychological care. But it becomes an endocrine condition once you start using puberty blockers and giving cross-sex hormones to kids," Laidlaw stressed at the time.
Lupron's side effects have prompted independent investigation over the years for its alleged crippling side effects, particularly in women who were prescribed the drug as a remedy for endometriosis.