Posted by
Mike LaChance
Tuesday, September 17, 2019 at 12:00pm
| 9/17/2019 - 12:00pm
"Lawmakers, mainly Republicans, from states all over the country have subsequently intervened in matters of free speech in academe"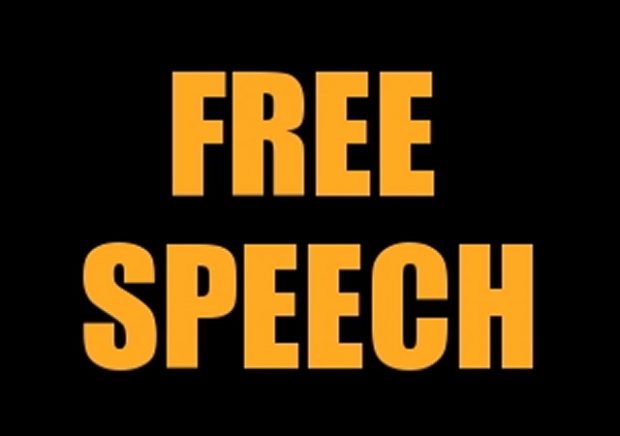 This issue has been driven largely by the left's efforts to silence conservative speech by labeling it as hate speech.
Inside Higher Ed reports:
Free Speech Laws Mushroom in Wake of Campus Protests

Free speech advocates were enraged when Middlebury College students in 2017 drowned out a planned talk by the author Charles Murray, whose writings many consider racist.

The students' chants prevented Murray from speaking. Some protesters surrounded and jumped on his car after he was ushered out of the lecture hall.

Conservative lawmakers, academics and other observers pointed to that incident and several similar shout-downs of other controversial speakers at various campuses as proof that college administrators needed to beef up their free expression policies.

Lawmakers, mainly Republicans, from states all over the country have subsequently intervened in matters of free speech in academe by proposing and helping to pass legislation that makes clear students can't interfere with the speech of their peers or of visitors on campus.

Civil liberties advocates say states are likely to keep adopting such legislation, especially leading up to and following the 2020 presidential election, when political demonstrations will likely heat up on campuses. They are concerned that some of the proposed laws may be too prescriptive, particularly those that force colleges to carry out certain mandatory punishments for free speech infractions.

"I think we and other organizations are trying to help craft language for colleges that uses a lighter touch," said Joe Cohn, legislative and policy director for the Foundation for Individual Rights in Education, or FIRE, a civil liberties watchdog group that defends the rights of college students and faculty members.