Posted by
Mike LaChance
Saturday, July 20, 2019 at 11:30am
| 7/20/2019 - 11:30am
"Much like fire escape signs, they depict exit routes most effective for evading ICE officers"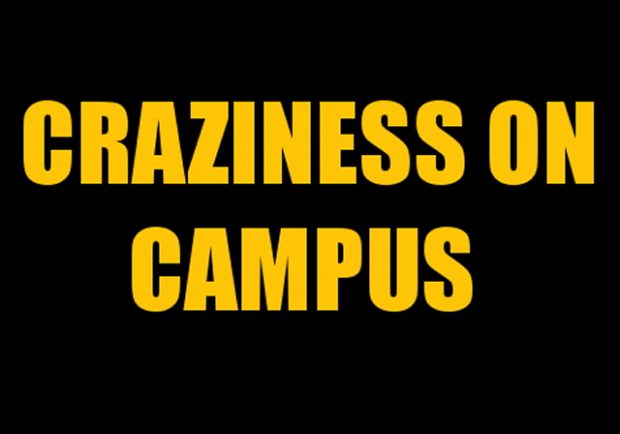 This is all about Trump. No one even thought about this issue when ICE deported people under Obama.
Campus Reform reports:
Tufts 'art project' aims to help illegals evade law enforcement

Signs detailing escape routes in the event of an ICE raid will be posted around Tufts University as part of a year-long "art project."

The signs are modeled after the specific layouts of the buildings in which they are posted. Much like fire escape signs, they depict exit routes most effective for evading ICE officers, who are represented on the signs as stick figures with hats and guns.

The placards are part of a project by artist Jenny Polak titled "ICE Escape Signs," that she describes as "an ongoing series based on fire-escape signs, and sited like the real signs, using site-specific floor-plans of buildings."

Polak sends the signs to "any venues that ask to participate," and encourages visitors to her website to "order yours today." They have so far been featured at several locations, including the New Jersey Institute of Technology School of Architecture, and two New York public libraries.

Tufts will be working with Polak to "create a series of site-respondent signs" specific to the Tufts community in order to "draw attention to the fact that people are living in daily fear of being caught in a raid by Immigration and Customs Enforcement."

Director of Tufts University Art Galleries Dina Deitsch said that the series "talks about immigration politics and policies" through art, but the pieces are presented as standard signage, without any indication that they are meant to be artwork, according to The Tufts Daily.