Posted by
Leslie Eastman
Wednesday, July 10, 2019 at 7:00pm
| 7/10/2019 - 7:00pm
Russia media accusing officials of Chernobyl-like cover-up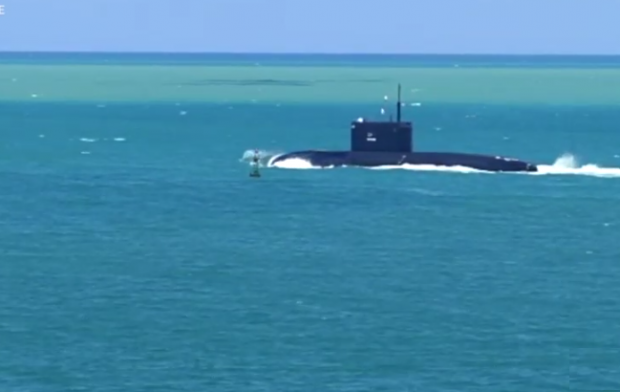 There are more details being revealed about the Russian submarine fire in Arctic waters that killed 14 of its crew, including several of the country's top naval officials.
Reports from their funeral indicate officials praised their actions, which resulted in staving off a planet-wide disaster.
The 14 sailors who died when a fire erupted aboard a top-secret Russian nuclear submarine last week prevented a "planetary catastrophe," a top naval officer said at their funeral, according to local outlets.

The sailors died of smoke inhalation July 1 as they worked to stop the flames from spreading in the deep-water research submarine surveying the seafloor near the Arctic, according to the Russian Defense Ministry.

"With their lives, [the 14 sailors] saved their comrades, saved the ship and averted a catastrophe of planetary scale," Sergei Pavlov, an aide to the Russian navy's commander, was quoted by local outlet Fontanka as saying at the private funeral on Saturday.
Whatever happened, data collected from surrounding nations do not show an increase in radiation levels.
Russian authorities had previously refused to say whether the country's worst naval incident in more than a decade involved a nuclear-powered vessel. They have also refused to say what type of craft was involved, with the Kremlin calling the information "absolutely classified." Neighboring Norway contacted Russia for more details though it said it hadn't detected any increased radiation levels.
Russia media is boldly making comparisons to the handling of this incident with the infamous and deadly Chernobyl nuclear disaster.
Some Russian media criticized what they said was a lack of transparency, and drew parallels with the dearth of official information during the meltdown of a Soviet nuclear reactor in Chernobyl in 1986.

"Absolutely nothing is known at the moment – who, what… I don't understand one thing: why did a day go by and only then did they make the statement about the deceased?" said Yevgeny Buntman, an anchor for the Ekho Moskvy radio station.

"Why don't we know their names? Is this normal?"