Posted by
Mary Chastain
Friday, July 19, 2019 at 1:00pm
| 7/19/2019 - 1:00pm
"The victim was dismembered, and his body parts were thrown into a canyon after one of the defendants allegedly cut the heart out of the victim's body."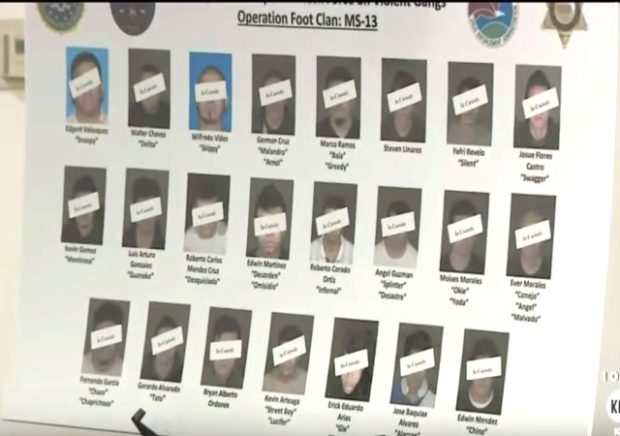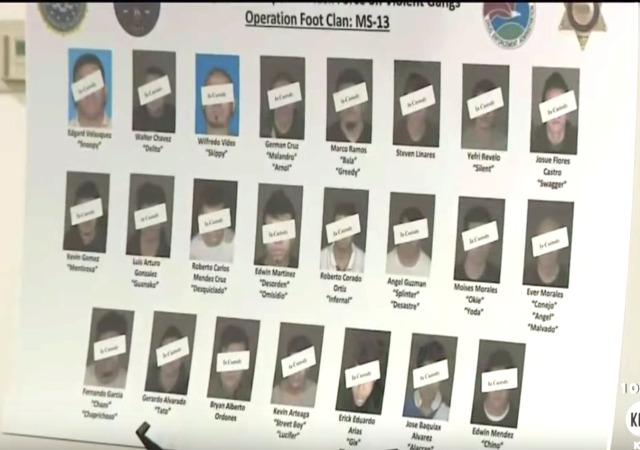 The United States Attorneys Office of the Central District of California announced they have indicted 22 members of the vicious MS-13 gang in a federal racketeering case that also includes allegations of gruesome murders.
The office wrote in a press release (emphasis mine):
A 12-count indictment unsealed Monday afternoon alleges that members and associates of the gang murdered seven people over the last two years. The indictment charges gang leaders who allegedly authorized and coordinated the murders. Also charged are gang members who allegedly murdered and attempted to murder rival gang members, those who were perceived to be cooperating with law enforcement, and, in one instance, a homeless man who was temporarily living in a park controlled by the gang.

The indictment focuses on a particularly violent subset of the gang known as the Fulton clique, which operates in the San Fernando Valley and has recently seen an influx of young immigrants from Central America. Under the influence of these young gangsters, younger associates who wanted to become members of MS-13 were "required to kill an MS-13 rival or someone perceived to be adverse to MS-13 to be initiated into MS-13," according to the indictment.

In one murder detailed in the indictment, several MS-13 members allegedly targeted a rival gang member who was believed to have defaced MS-13 graffiti. On March 6, 2017, according to the indictment, the rival gang member was abducted, choked, and driven to a remote location in the Angeles National Forest, where six people attacked him with a machete. The victim was dismembered, and his body parts were thrown into a canyon after one of the defendants allegedly cut the heart out of the victim's body.
The crimes fall under federal jurisdiction because they took place in Angeles National Forest.
Paul Delacourt, the assistant director in charge of the FBI's Los Angeles field office, told the media that the city will not tolerate "medieval-style violence and senseless murder." He hopes these charges send a message to the MS-13 gang.
Prosecutors believe the gang has murdered 24 people in Los Angeles in the past two years.
Nineteen of the 22 defendants came to America illegally from Central America. All of the defendants, except for 3, are under 24-years-old. Prosecutors have separate filings for two people since they took part in the crimes as juveniles.