Posted by
Kemberlee Kaye
Monday, June 10, 2019 at 3:00pm
| 6/10/2019 - 3:00pm
Prof. Jacobson Joins The Michael Berry Show: The college was liable for its own conduct, not the conduct of students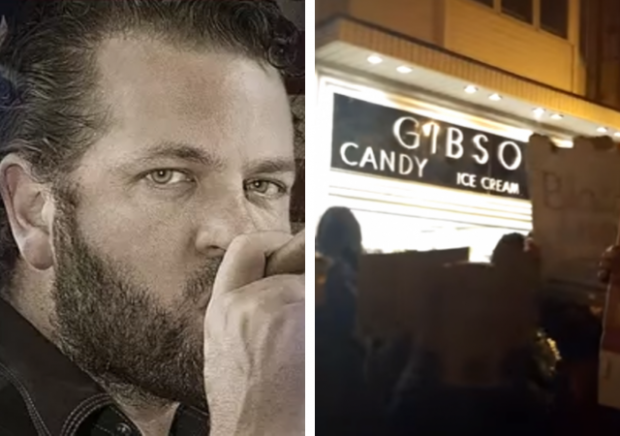 Monday morning, Professor Jacobson joined The Michael Berry Show to discuss the recent verdict, awarding $11 million to Gibson's Bakery, who sued the college claiming defamation.
During the interview, Professor Jacobson dismembered what's becoming national media spin — that the case was actually a case about campus free speech. As Jacobson explained, "it's not."

If you're jumping into this story mid-stream, never fear. Professor Jacobson succinctly laid out the facts of the case before delving into analysis.
Listen to "MB Talks To Prof Jacobson" on Spreaker.
If player doesn't load, you can listen here.
The entire interview is well worth your time, but the portion of note which discusses the "free speech" issue has been transcribed beneath:
Michael Berry:
"In their general counsel's letter to members of the community after the jury came out, they made the case — hey, we're here to facilitate free speech and that's what this was, was free speech. So why do they have a legal duty, if in fact they are promoters of free speech? This is what a university should be — students our having opinions."
Professor Jacobson:
"That's an issue that was put to the jury. The plaintiffs said, we are not coming after the college and its Dean of Students because of what the students said, we are coming after them because of what they said and did. They passed these flyers out. They distributed the defamatory student resolution.

If all Oberlin College had done is say, hey, students are students they can do what they want, there would not have been a case. But it was the alleged active participation of the college and its senior administrators in spreading the defamation that gave rise to the law suit. That's a nuance that's getting lost in some of the media coverage.

The New York Times covered this today and promoted this as an issue of free speech rights on campus. It's not. This is not the college being held responsible for what students said. It's the college being held responsible for its own conduct in distributing and what we call in the law, publishing, defamatory statements about the bakery.

The jury found that they acted with malice and that they defamed Gibson's bakery and the judge ruled as a matter of law that these statements that were made and distributed by the college were not protected opinion, they were not Constitutionally protected opinion because they stated facts about the history of Gibson's that were factual statements."