Posted by
Fuzzy Slippers
Sunday, June 23, 2019 at 5:00pm
| 6/23/2019 - 5:00pm
"Support of the Trump administration is undeniably support for white supremacy"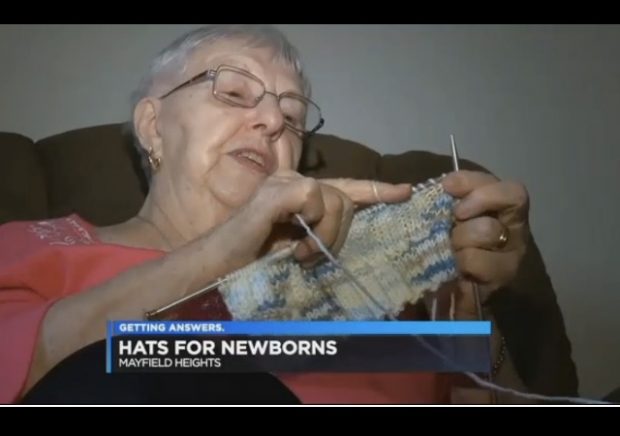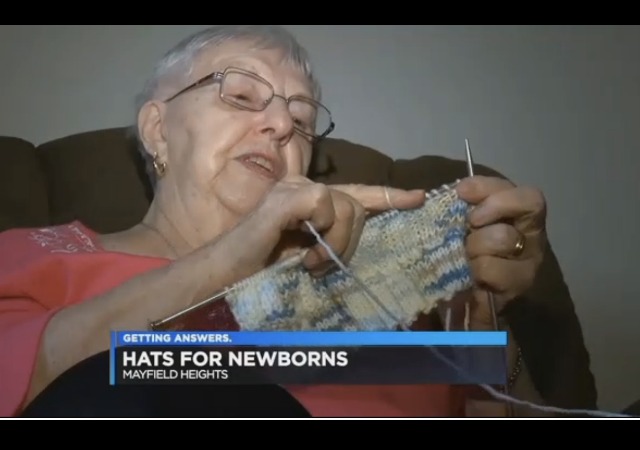 A popular free knitting and crocheting website has banned all things pro-Trump, including any indication of support for the president's administration.  Because white supremacy.
The website, Ravelry, describes itself as "a place for knitters, crocheters, designers, spinners, weavers and dyers to keep track of their yarn, tools, project and pattern information, and look to others for ideas and inspiration."
On Sunday, they announced the ban.
We are banning support of Donald Trump and his administration on Ravelry. We cannot provide a space that is inclusive of all and also allow support for open white supremacy. More details: https://t.co/hEyu9LjqXa

— Ravelry (@ravelry) June 23, 2019
The website provides a detailed new policy regarding their ban of all things (pro-)Trump.
We are banning support of Donald Trump and his administration on Ravelry.

This includes support in the form of forum posts, projects, patterns, profiles, and all other content. Note that your project data will never be deleted. We will never delete your Ravelry project data for any reason and if a project needs to be removed from the site, we will make sure that you have access to your data. If you are permanently banned from Ravelry, you will still be able to access any patterns that you purchased. Also, we will make sure that you receive a copy of your data.

We cannot provide a space that is inclusive of all and also allow support for open white supremacy. Support of the Trump administration is undeniably support for white supremacy.

Policy notes:

You can still participate if you do in fact support the administration, you just can't talk about it here.
We are not endorsing the Democrats nor banning Republicans.
We are definitely not banning conservative politics. Hate groups and intolerance are different from other types of political positions.
We are not banning people for past support.
Do not try to weaponize this policy by entrapping people who do support the Trump administration into voicing their support.
Similarly, antagonizing conservative members for their unstated positions is not acceptable.
They're also dead serious about this, apparently.
I could cry. What has the world come to. In a forum thread I just remarked how I admire Donald Trump and this is what I immediately received in my in-box: pic.twitter.com/MbD9bfd9ae

— Pancho (@Pancho93528792) June 23, 2019
I've never said anything pro or contra Donald Trump, before today. I think it's ridiculous that Ravelry will decide what their members may say or not say regarding politics. Ravelry is NOT for politics, it's for crafting. They should forbid both pro and contra, not just PRO.

— Pancho (@Pancho93528792) June 23, 2019
Despite their claims to the contrary, they do indeed embrace political positions.
In spite of claims that the site was not making any endorsement, more than 160 pussy hat patterns remained active on Ravelry — and the original pattern on the site boasted over 12,000 projects made. Those hats, made popular at the Women's March held just after President Trump's inauguration, have become a ubiquitous symbol of the anti-Trump "resistance."
Additionally, one of our readers wrote in that "If you do a search right now for 'Fuck Trump,' you can find an assortment of patterns free or for sale."  So apparently, some hate and intolerance is perfectly fine, even celebrated.
In case you're curious about the sorts of patterns deemed unacceptable, I found this tweet from one member of the Ravelry "community."
The problem was that it had already become political. There were Trump patterns, build the wall patterns, Confederate flag patterns. Ravelry took a stance against hate

— Emily L (@NoNeinNyet) June 23, 2019
So yay! to "Fuck Trump" and "pussy hats" but "oh, the hate! I'm so triggered!" to "build the wall" and the Confederate flag.  Surreal.
Needless to say, this new policy is receiving some interesting responses on Twitter.
So you're banning over half of America? Smart move #Dolt

— #ClearFlynnNow (@SweetFreedom29) June 23, 2019
Can you give a specific example of his "open support" please? Bet you $100 bucks you can't do it.

— ????????Bean ???????? (@BeanfromPa) June 23, 2019
What exactly will you do to the wrong thinkers? Will they be purged from the site?

— Bruhaha Etcetera ???????? (@BruhahaEtc) June 23, 2019
Needless to say, they can ban anyone for any reason, but I hope that some intrepid Ravelry member who supports our duly-elected president starts their own site for those no longer welcome on Ravelry.