Posted by
Vijeta Uniyal
Sunday, May 26, 2019 at 4:00pm
| 5/26/2019 - 4:00pm
Chinese state news agency Xinhua: Washington "trying to invade China's economic sovereignty and force China to damage its core interests"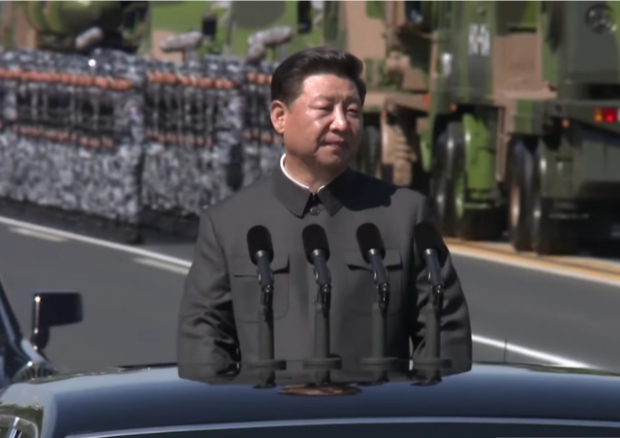 The United States was "attacking China's core economic interests," Chinese state media said. By making a number of "arrogant demands," Washington was "trying to invade China's economic sovereignty and force China to damage its core interests," Chinese state news agency Xinhua said Saturday. The comments came amid U.S. demands to restrict the role played by powerful Chinese state-owned enterprises (SOEs) that dominate all sectors of the country's economy and receive favored treatment from the state.
The ongoing trade conflict between the two countries escalated further this month with President Donald Trump raising duties on $200 billion of Chinese goods. China responded with higher tariffs on $60 billion worth of U.S. goods.
"The trade war launched by the US is becoming more and more like real war," the editorial in Global Times, the English edition of China's official party mouthpiece People's Daily, commented in response to the U.S. move. "At its core is the US resorts to unscrupulous means to suppress China while China is committed to crushing US arrogance."
The Hong Kong-based South China Morning Post reported the remarks made by China's state-run news agency:
The United States has called on China to curb the development of its state-owned enterprises (SOEs), a demand that China sees as an "invasion" on its economic sovereignty, Chinese state news agency Xinhua said on Saturday. (…)

"At the negotiating table, the US government presented a number of arrogant demands to China, including restricting the development of state-owned enterprises," Xinhua said in a commentary.

SOEs in China enjoy not only explicit subsidies but also hidden benefits such as implicit government guarantees for debts and lower interest for bank loans, analysts and trade groups say.

"This shows that behind the United States' trade war against China, it is trying to invade China's economic sovereignty and force China to damage its core interests."

The commentary added the United States has made unfounded accusations including that Beijing had forced technology transfers from foreign firms operating in China, saying this is all evidence that the U.S side is "forcing China to change its development path."
Despite Beijing's resistance, President Trump has refused to back down from his demands for cutting the trade deficit with China. Last year, the U.S. posted a $891 billion deficit with China—a record high. The administration is considering higher tariffs on additional Chinese goods. "I haven't made that decision yet," Trump said. "We have the right to do another 325 billion at 25 per cent. That is a tremendous amount of money that would come into our country."
In the backdrop of ongoing trade dispute with the U.S., the World Bank has lowered China's GDP forecast to 6.2 percent compared to last year's 6.6 percent. The economic slowdown has been attributed to weaker exports. Trump's tariffs could force the Chinese economy to cool down further.
While the political rhetoric coming from the Chinese state broadcasters may be mostly for domestic consumption, the remarks also show Beijing's unease with U.S. demands to curb state-owned enterprises (SOEs). The U.S. regards SOEs as a major obstacle to a level playing field for doing business in China. These centrally-controlled corporations form the core of Chinese development model and are key to Communist party's hold on the economy.
Trump: 'China took advantage of US'

[Featured image via YouTube]