Posted by
Mike LaChance
Friday, May 17, 2019 at 10:00am
| 5/17/2019 - 10:00am
"The 25-year-old monument now calls Thomas Aquinas College in Santa Paula, California, home."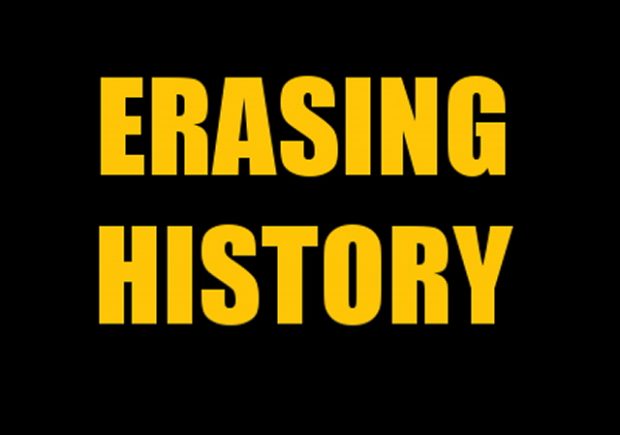 Pepperdine had to get rid of the statue because Columbus had become a problematic figure for the student body.
The College Fix reports:
UPDATE: Pepperdine gives embattled Christopher Columbus statue to neighboring Catholic college

A little over two years ago, Pepperdine University made the decision to take down a statue of Christopher Columbus after student outcry, with its president at the time calling the monument a "painful reminder" of the past.

The private, Malibu-based university said it would relocate the statue to its campus in Florence, Italy.

But somewhat quietly last fall, Pepperdine officials gave the statue to its Catholic neighbor up the road. The 25-year-old monument now calls Thomas Aquinas College in Santa Paula, California, home. The Catholic campus is about 50 miles north of Pepperdine, roughly a 90-minute drive.

In response to repeated inquiries over the last week regarding the statue's status, the Pepperdine public relations department finally responded to The College Fix late Wednesday.

"Last year Pepperdine announced a plan to relocate a statue of Christopher Columbus from the Malibu campus to the University's campus in Florence, Italy. As preparations were being made for the relocation, Pepperdine was presented with an opportunity for the statue to be donated to Thomas Aquinas College in Santa Paula, California," according to the statement.

"After much consideration, Pepperdine accepted the offer, and the statue is now located on the Thomas Aquinas campus. The University is grateful for our friendship with Thomas Aquinas, and we remain committed to nurturing a campus community that welcomes a variety of perspectives and the free exchange of ideas."

In contrast to Pepperdine leaders washing their hands of the statue after student activists said it represented white supremacy, genocide and oppression, Thomas Aquinas College officials have embraced Columbus and put criticism of the explorer in context.

In welcoming the statue to campus in October, Aquinas officials declared it would be the "centerpiece" of a new garden under construction on campus.