Posted by
Vijeta Uniyal
Saturday, May 11, 2019 at 12:00pm
| 5/11/2019 - 12:00pm
European Intel describes them as "ticking times bombs" and the "next generation of suicide bombers"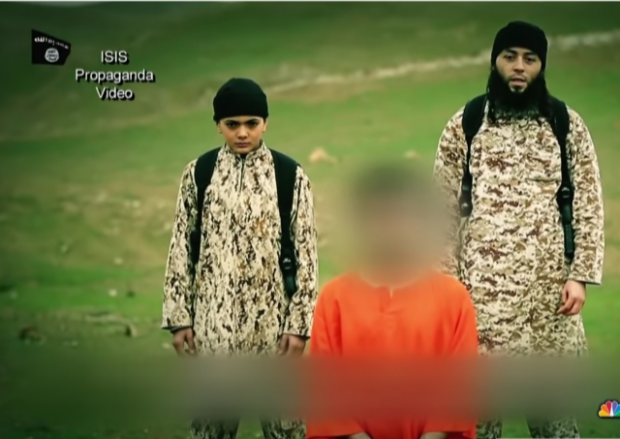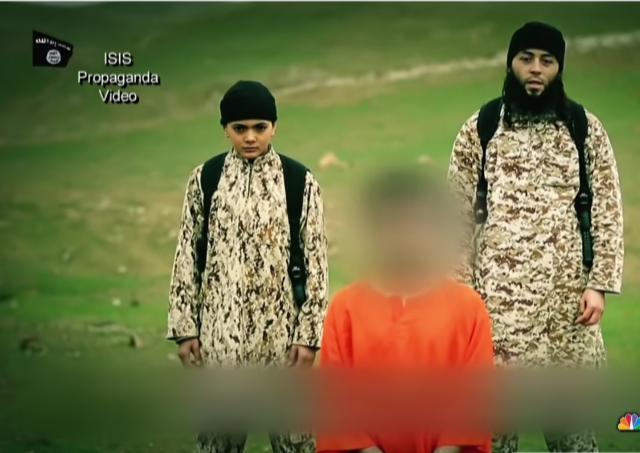 France has been taken to the EU human rights court for refusing entry to children of Islamic State jihadists. The grandparents of two children who, along with their Islamist mother, are currently being held in detention by Syria's Kurdish fighters have filed a lawsuit in the European Court of Human Rights (ECHR) to overturn the French decision.
France has adopted a case-by-case approach towards returning wives and children of ISIS terrorists who had left the country to fight in Syria and Iraq.
Since the French decision is legally regarded as an 'act of government' and therefore cannot be appealed before national courts, the matter has been brought before an EU court with powers to supersede French laws, the lawyer challenging the government's decision confirmed. "I cannot believe that we are in a country that refuses to save its children, that abandons them with impunity to sickness and death," the lawyer complained.
Estimates put the number of children raised and indoctrinated by ISIS at around 45,000. They have been described by the European intelligence agencies as the "ticking times bombs" and the "next generation of suicide bombers"
The France24 broadcaster reported the details of the case pending before the EU court:
The legal filing put the thorny issue of repatriating the children of suspected European jihadists in Syria back in the news. Marie Dosé, one of the lawyers representing the grandparents, spoke to FRANCE 24 about the case she brought before the European Court of Human Rights (ECHR) in Strasbourg on their behalf.

The case concerns a 4-year-old boy and a 3-year-old girl who are being detained along with their French mother, who is the subject of an arrest warrant issued by a French anti-terrorism judge. For the past three months the three have been held in the Al-Hol camp in northeastern Syria, where they arrived from Baghouz, the last holdout of the Islamic State group in Syria. With a population in excess of 70,000, Al-Hol is overcrowded and teeming with disease, according to NGOs, who have sounded the alarm over conditions at the camp and warned of an impending humanitarian disaster.

The lawsuit contends that France is allowing the children to be exposed to inhumane and degrading treatment in a camp beset by illness and malnutrition, and argues that France is thus in violation of the European Convention on Human Rights, which states that "no one shall be subjected to torture or to inhumane or degrading treatment or punishment". The lawyers are also citing another European rule that ordains "no one may be deprived of the right to enter the territory of the state of which he is a national".
Out of more than 42,000 foreign jihadists who joined ISIS between 2011 and 2016, around 5,000 were from European countries. An estimated 2,000 French nationals had left the country to fight for the caliphate. Currently, French prisons are holding around 500 of these jihadists. These returning ISIS terrorists pose a serious security threat. The Paris attacks in November 2015 that killed 130 people were carried out by a group of French and Belgian jihadists returning from the ISIS caliphate.
Many of these returning 'widows' and 'orphans' aren't innocent either. The ISIS brides have been running the dreaded sharia police, or Al-Khansaa Brigade, in captured territories, imposing Islamic law on women through terror and torture. Children as young as five have been used by the ISIS to mutilate and execute prisoners.
These ISIS children pose a serious threat to Europe. Germany's domestic intelligence agency has repeatedly warned against returning children who have undergone ISIS indoctrination. "There are children who have been brainwashed and highly radicalized at 'schools' in IS-held areas," a 2017 German intelligence assessment said, adding that many of them "had become so radicalized and identify so deeply with IS-ideology that, by all accounts, they must also be identified as jihadis."
It is ironic that Islamic State terrorists who committed the worst crimes against humanity in recent times, demand privilege and protection afforded under the civilized Western laws when it comes to dealing with them and their families.
The lawsuit also exposes the vulnerability of the European member states subservient to EU laws and conventions. The EU courts often have power to overturn rulings made by national courts as well as decisions made by the elected national governments. Instead of setting up a European tribunal to prosecute these returning Islamist war criminals, the EU courts are busy entertaining lawsuits brought on behalf of jihadists.
Video: Meet the ISIS brides still loyal to the Islamic State

[Featured image via YouTube]