Posted by
Mary Chastain
Tuesday, April 16, 2019 at 2:00pm
| 4/16/2019 - 2:00pm
"The idea that somehow there can be movements organized to deny Israel its legitimacy, and not to allow Israel to participate in economic commerce in the world, sure that is [anti-Semitic]."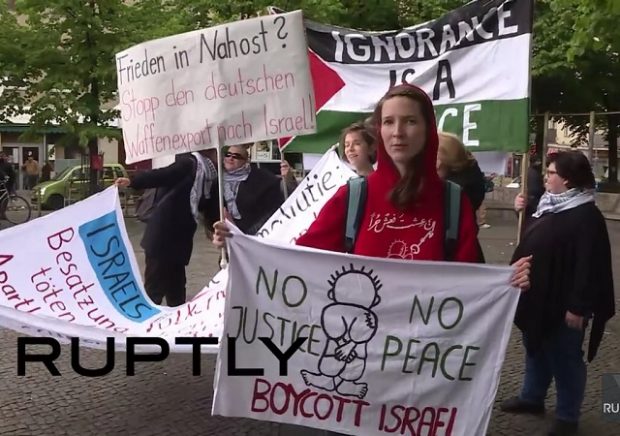 President Donald Trump's anti-Semitism envoy rightfully called the BDS movement anti-Semitic. From The Washington Post:
"An individual has a right to buy or not buy what they please," Elan Carr told reporters. "However, if there is an organized movement to economically strangle the state of Israel, that is anti-Semitic."

Carr, who was sworn in Thursday morning as special envoy for monitoring and combating anti-Semitism, said the administration is unequivocally opposed to the Boycott, Divestment and Sanctions campaign.

"The idea that somehow there can be movements organized to deny Israel its legitimacy, and not to allow Israel to participate in economic commerce in the world, sure that is [anti-Semitic]. Hatred of the Jewish state is hatred of the Jewish people."

The BDS campaign aims to change Israel's policy toward the Palestinians by encouraging boycotts, stock divestiture and sanctions against Israeli and international companies that operate on land that Palestinians consider theirs to change its policy toward the Palestinians. It encompasses the West Bank, but also East Jerusalem and the Golan Heights.

Critics of the movement say the policy changes it advocates would effectively end Israel's identity as a Jewish homeland.

Carr said it was "discriminatory" to not purchase products made by Jewish communities and buy products made by Arabs living nearby.

"Two communities that are living side by side, and one refuses to buy from Jews and one wants to buy from non-Jews, I think that's very clear what that is," he said.