Posted by
Mary Chastain
Wednesday, April 17, 2019 at 2:00pm
| 4/17/2019 - 2:00pm
He faced corruption charges "for allegedly accepting bribes during the construction of Lima's metro during his second government…"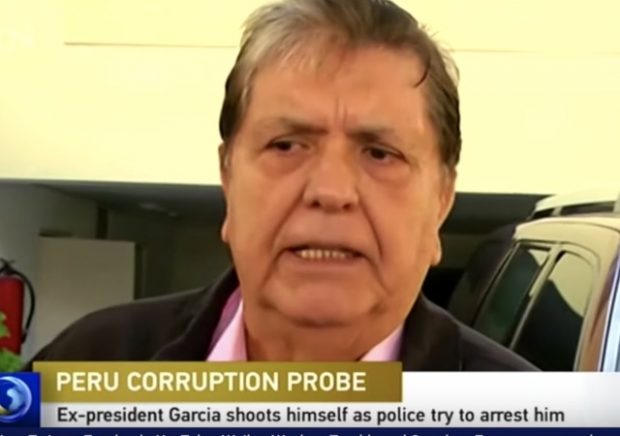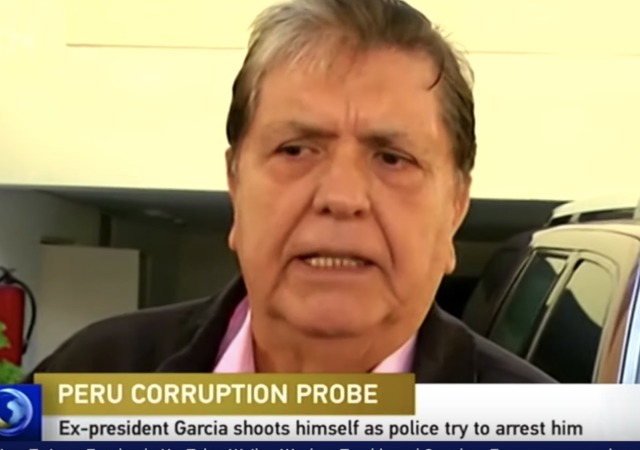 Former Peruvian President Alan Garcia shot and killed himself before police could arrest him over corruption allegations. From Fox News:
The 69-year-old Garcia was taken from his home in the capital Lima to the Casimiro Ulloa Hospital at around 6:45 a.m. local time for a bullet wound to the head. He died several hours later after falling into a coma during emergency surgery, current President Martinez Vizcarra announced.

Earlier Wednesday, Health Minister Zulema Tomás said doctors provided cardiac resuscitation three times on Garcia before operating on him.

Garcia – a populist firebrand whose erratic first presidency in the 1980s was marked by hyperinflation and rampant corruption – was under investigation for allegedly accepting bribes during the construction of Lima's metro during his second government, from 2006-2011.

He had denied ever receiving money from Brazilian firm Odebrecht, which is at the center of Latin America's biggest corruption scandal after admitting in a 2016 plea agreement with the U.S. Justice Department that it paid corrupt officials across Latin America nearly $800 million in exchange for major infrastructure contracts.

He sought asylum in Uruguay's embassy in Peru late last year, remaining there for a little more than two weeks before having his request denied.

A judicial order by Judge Juan Sanchez ordered Garcia's arrest and the search for documents in his home related to money laundering allegations. When police arrived at his residence to arrest him, the ex-president shot himself while in his bedroom, local media reported.