Posted by
Kemberlee Kaye
Tuesday, April 2, 2019 at 9:00am
| 4/2/2019 - 9:00am
Not to worry, when Socialists take over there will be no croissants.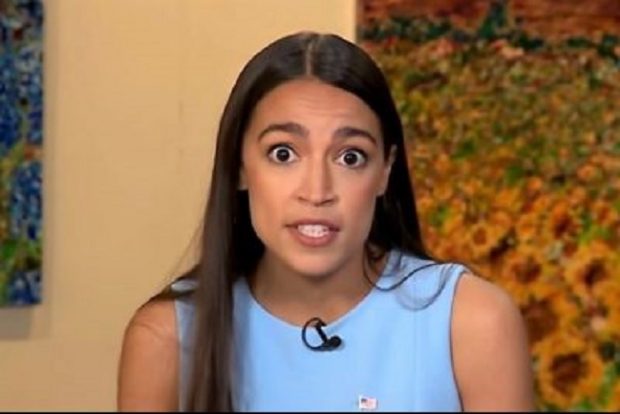 Monday, outraged (scream emoji and all) by croissant prices at LaGuardia airport, Congresswoman Ocasio-Cortez tweeted thusly:
Croissants at LaGuardia are going for SEVEN DOLLARS A PIECE ????

Yet some people think getting a whole hour of personal, dedicated human labor for $15 is too expensive??

— Alexandria Ocasio-Cortez (@AOC) April 1, 2019
For serving a croissant? Yes. Yes, I do think $15 is incredibly generous for putting a pastry in a bag.
Per usual, her point fell flat and was subjected to mockery internet-wide. The good folks at the Free Beacon noted that LaGuardia already has a $15 minimum wage in place and that croissants are much cheaper, should you venture to terminal C.
In reality, LaGuardia Airport in New York already has a $15 minimum wage. Andrew Kerr of the Daily Caller pointed out that LaGuardia has a higher minimum rate than the target number of most progressives. The Port Authority of New York and New Jersey approved a $19 minimum wage for many LaGuardia workers in September 2018. According to the New York Times, it is "the highest minimum wage target set by any public agency in the country."

Ocasio-Cortez did not need to drop seven dollars if she wanted a croissant, moreover. If she's willing to accept pastries from Au Bon Pain in LaGuardia's terminal C, she can get a croissant there for only $3.29, as the Washington Free Beacon confirmed in a phone call. In a separate call, a representative of Au Bon Pain in LaGuardia explained that the minimum wage is $15 per hour for some staff, $19 for airport workers in the new terminal.
When fact checked and found fibbing or fallacy-ing, be sure to throw your "Republicans hate babies and puppies" card and throw it often. This was her follow-up tweet:
GOP taking every tweet so earnestly, making my point for me. It's not an argument against the price of a croissant – it's about the value of human worth.

But I guess that idea is foreign to them since their policies treat people as disposable anyway ????????‍♀️

— Alexandria Ocasio-Cortez (@AOC) April 1, 2019
The internet reaction was just as it should be:
None of this would be an issue if we just priced everything in croissants instead of USD.

— Vandelay Industries (@VandelayIndust9) April 2, 2019
While we're on the subject, can we agree, across the aisle and across generations, that croissants > avocado toast? pic.twitter.com/iTCocjWYCc

— Bill Kristol (@BillKristol) April 1, 2019
— Christopher Goda (@GodaChristopher) April 1, 2019
Omg, you must have a croissant!!??

Shut it. If you can't afford a croissant then go get a cinnamon roll for 99 cent.

— Brandon Tatum (@TheOfficerTatum) April 1, 2019
I do all my grocery shopping at LaGuardia.. then a quick trip to Movies for a 13 dollar coke

— Its All Relative (@realmeangene) April 1, 2019
I was able to get one in terminal C yesterday for $3.50 ($3.81 w/ tax)

— Nathan Weinberg (@Nathan_Weinberg) April 2, 2019
Pretty sure "Seinfeld" had a standup routine on this – the tuna sandwiches are keeping the airport in business

— (((Paul #TheyAreUs Tudor MW))) (@paultudor) April 2, 2019
This is a real consequence that hasn't entered broad discussion — insisting on high wages for minimally skilled jobs severely undermines the work, education, and training of highly educated practitioners:
Let's pay someone making Croissants $15 an hour. At the same time let's continue to pay an educated recovery counselor in California $14.52 an hour. This makes complete sense to me.

— justin (@samuraixv) April 2, 2019