Posted by
Mike LaChance
Monday, March 18, 2019 at 8:00am
| 3/18/2019 - 8:00am
"We appreciate that the leadership in Charleston listened to the concerns raised by our faculty, staff, students and institutions"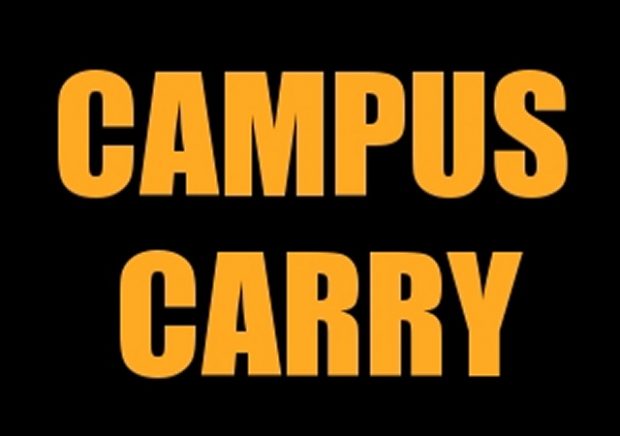 Conservatives in West Virginia need to take a close look at the Republicans who sided with Democrats.
The State Journal reports:
Campus Carry defeat welcomed by WV colleges, universities

Students and administrators at West Virginia's colleges have praised the defeat of House Bill 2519, — also known as the Campus Self-Defense Act or "Campus Carry," — due to the safety and financial implications if such a bill were to become law.

HB 2519 passed out of the House of Delegates on a 59-41 vote before going on to the Senate. However, the House vote was not split evenly down party lines, with prominent Republicans in the caucus voting against the bill, while a handful of Democrats voted in favor of it. Once campus carry reached the Senate, the Judiciary Committee voted 9-7 to reject reporting the bill to the Senate floor.

Again, the vote was not totally split along party lines, as two Republicans on the Senate Judiciary Committee — Sen. Charles Clements of Wetzel County and Sen. Ryan Weld of Brooke County — joined Democrats in voting against the bill.

In a statement, leaders of West Virginia University said they were pleased by the Senate Judiciary Committee's rejection of campus carry.

"At the beginning of this session, it seemed clear that this bill would pass," WVU President E. Gordon Gee said. "We appreciate that the leadership in Charleston listened to the concerns raised by our faculty, staff, students and institutions from across the State. We believe this result will continue to allow our Board and institution to maintain a safe environment for our students, staff, faculty and visitors."

Since the beginning of the process, WVU has maintained that such decisions should be made at the local level by the institutions themselves and their boards of governors.