Posted by
Fuzzy Slippers
Saturday, February 16, 2019 at 3:30pm
| 2/16/2019 - 3:30pm
"The group used the most recent figures from the Department of Justice's Public Integrity Section"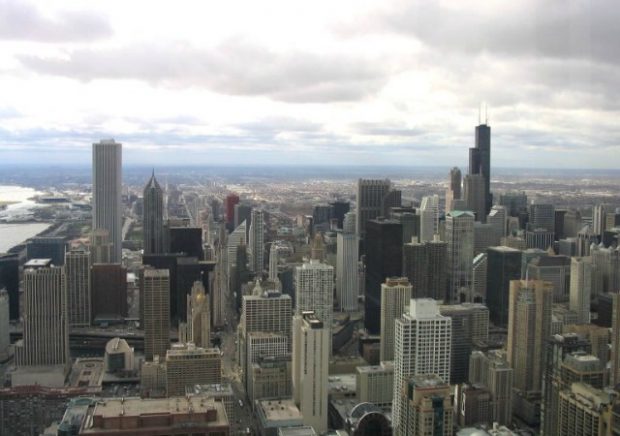 A report released from the University of Illinois at Chicago shows that per capita Illinois is the third most corrupt state/district (following Washington D. C. and Louisiana) and that Chicago is the most corrupt city in America.
Chicago may be known as the "Second City," but it remains Number 1 in the ranking of most corrupt big cities in the nation, according to a new report.

The report, titled "Corruption in Chicago and Illinois," released Monday from the University of Illinois at Chicago notes that while there's been a decline in recent years of federal convictions for public corruption, the Windy City still leads other localities.

"Additionally, Illinois remains the third most corrupt state when compared on a per capita basis to other large states and the District of Columbia," the report's authors note.

The group used the most recent figures from the Department of Justice's Public Integrity Section, which found that there were a total of 25 public corruption convictions during 2017 in the Northern District of Illinois, which includes all of Chicago and the northern third of Illinois. That was down from 30 in 2016 and down an average of 33.6 per year over the last 10 years.

. . . . Since 1976, when the DOJ began keeping track of public corruption statistics, there were 1,731 people convicted of public corruption in the Chicago area. In the same time period, there were 1,534 people in Los Angeles, 1,327 in New York, 1,165 in Miami and 1,159 in Washington D.C.

. . . . The state of Illinois did not fare much better in the report, which examined convictions per capita. The District of Columbia led with 1,159 convictions (17.24 per capita) in the same 47-year period, followed by Louisiana with 1,202 (2.57), Illinois with 2,102 (1.63), Tennessee with 1,015 (1.54), and New York with 2,860 (1.44).