Posted by
Mike LaChance
Tuesday, February 5, 2019 at 6:00pm
| 2/5/2019 - 6:00pm
"rescinded their previous decision to bar Shapiro from speaking on campus"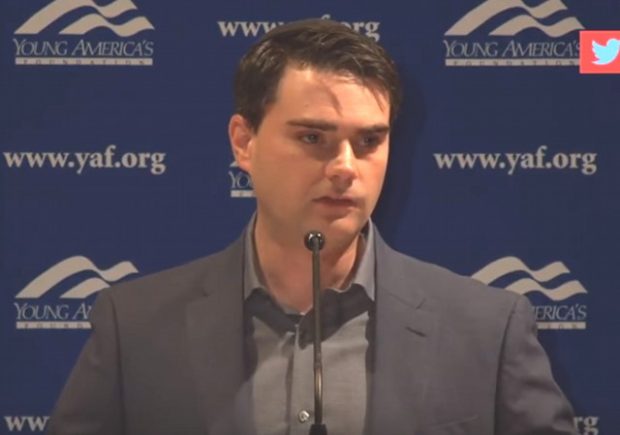 Gonzaga probably wasn't expecting the amount of attention they got by banning Shapiro.
The Daily Wire reports:
BREAKING: Gonzaga University Rescinds Earlier Ban, Will Host Shapiro's Speech

On Monday, perhaps sensing the backlash unleashed at Grand Canyon University, a Christian university, for denying Daily Wire Editor-In-Chief Ben Shapiro the chance to speak on their campus, Gonzaga University, a Jesuit school, rescinded their previous decision to bar Shapiro from speaking on campus, announcing that he would indeed be permitted to speak.

As KXLY reports, Gonzaga President Thayne McCulloh responded to a University Event Policy appeal launched by the Gonzaga University College Republicans (GUCR), who had proposed bringing Shapiro to speak on the campus in spring 2019. That proposal was rejected by the Vice President of Student Development, who had consulted with colleagues including those in Campus Security and Public Safety. They decided that safety concerns regarding Shapiro's speech overrode Shapiro's right to speak, assuming his presence would trigger a hostile environment for some members of the university's community.

In December, GUCR appealed the decision, which was reviewed in early January.