Posted by
Mary Chastain
Monday, January 21, 2019 at 7:00pm
| 1/21/2019 - 7:00pm
"We commend them for standing up for the truth."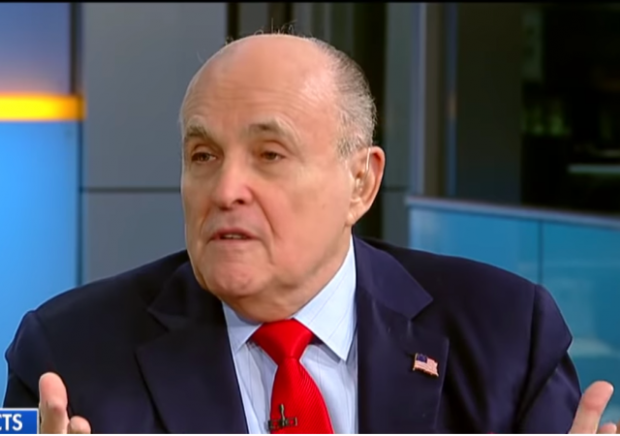 President Donald Trump's lawyer Rudy Giuliani said that his legal team reached out to Special Counsel Robert Mueller's office after BuzzFeed dropped a supposed bombshell that Trump told former lawyer Michael Cohen to lie to Congress.
Giuliani said that both sides "agreed a significant portion of it was false."
We all knew this was bad because Mueller's office came out publicly to deny the story. They have not done this before with any other story about the investigation into possible Trump-Russia collusion during the 2016 election.
From FoxNews:
BuzzFeed reported that its sources had seen texts, emails and other documents confirming the allegations that Trump directed Cohen to mislead lawmakers about the timing of discussions with Russian government officials over a proposed Trump Tower project in Moscow, though BuzzFeed's reporters never saw the evidence for themselves. Giuliani disputes that the evidence even exists.

"We commend them for standing up for the truth," Giuliani said, referring to Mueller's team.

—

"There are no texts and emails or other documents to corroborate BuzzFeed's claim for the simple reason that it is not true," Giuliani told Fox News. "Whoever is responsible for this is lying."

Giuliani told Fox News that Trump "had several conversations with Michael Cohen about the Trump Tower proposal. Cohen said the effort ended in January of 2016, and as far as President Trump knows, it ended then." However, Giuliani added that Trump can't say definitely when the proposal was shelved and answered a written question from Mueller to that effect.

"President Trump remembers very little about this, and Michael Cohen keeps saying different things," Giuliani said. "There are no documents to reflect anything about this transaction other than a letter of intent."

The president's attorney added that the scope of the questions from Mueller "went to the end of 2016, but that doesn't mean the Trump Tower proposal goes until then."
[Featured image via YouTube]