Posted by
Mary Chastain
Friday, November 16, 2018 at 3:00pm
| 11/16/2018 - 3:00pm
The man said the play "reminded him of his hatred of President Trump."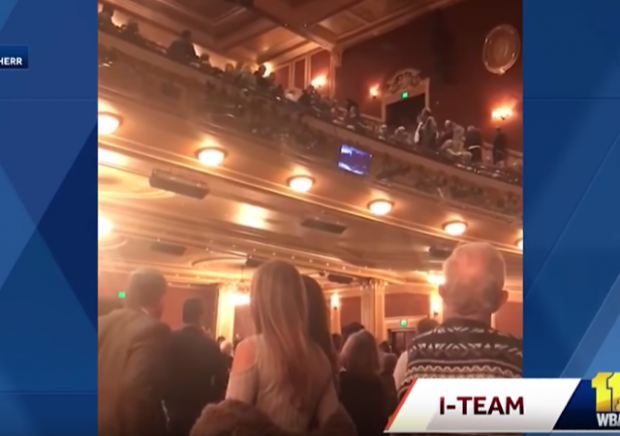 On Wednesday night, a man in Baltimore shouted, "Heil Hitler, Heil Trump" during a production of Fiddler on the Roof.
When reports came out, outlets like Mediaite and The New York Post referred to the man as a President Donald Trump supporter. I scoured previous reports and most of them buried this simple fact:
The drunk man hates Trump.
Mediaite corrected its mistake today: Man Who Shouted 'Heil Hitler, Heil Trump' at Play Was Actually Very Drunk and Hates Trump
As John Nolte at Breitbart pointed out, The Hill is the only publication that came out with a truthful headline and did not bury the lede:
The man who yelled "Heil Hitler, Heil Trump," during a theater performance of "Fiddler on the Roof" this week reportedly said he made the statements because the production reminded him of his hatred of President Trump.

Anthony M. Derlunas II, 58, told Baltimore Police that he yelled the slogans because the final scene before intermission reminded him of how much he despises the president, according to The New York Times.

The Times noted that Derlunas also claimed that the anger directed at him after he shouted the slogans was because of what he claimed must be a high number of Trump supporters at the show.

Derlunas on Wednesday night began yelling from the balcony during the intermission of "Fiddler on the Roof" at Baltimore's Hippodrome Theatre.
Fox News did not have the fact the man hates Trump in the headline, but like The Hill, the network did not bury the lede.
Derlunas received charges of disorderly conduct. Police decided to provide extra security for the remaining shows of Fiddler on the Roof, which tells the story of a persecuted Jewish family in Russia.