Posted by
Mary Chastain
Friday, October 12, 2018 at 10:15am
| 10/12/2018 - 10:15am
The court "sentenced him to just time served and ordered his immediate release."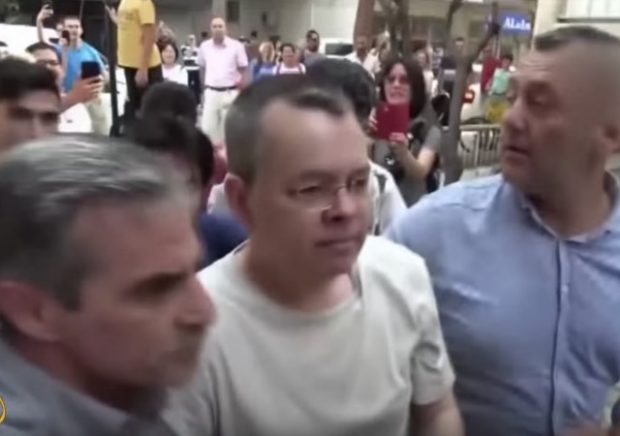 A Turkish court has ordered the release of American pastor Andrew Bunson from house arrest after it convicted him of aiding terrorism. The court "sentenced him to just time served and ordered his immediate release." From The Washington Post:
The case of the evangelical preacher caught up in Turkey's post-coup security sweep had garnered the attention of the highest levels of the American administration and become a sore point in the two countries' relations.

Within minutes of the verdict, President Trump tweeted "working very hard on Pastor Brunson."

While the pastor was convicted on terrorism charges and sentenced to three years in prison, the judge reduced it to the two years time served for good behavior. He also lifted the house arrest so that Brunson could leave the country.

Brunson's trial had resumed Friday in western Turkey, where he headed a small evangelical congregation, just hours after U.S. officials said that a deal had been reached with Turkish authorities to secure his release.

Brunson, 50, has been held for two years on what he and the Trump administration said were false terrorism- and espionage-related charges. Prosecutors accused the pastor of being linked both to Kurdish separatists and the U.S.-based Muslim cleric Turkish authorities say orchestrated a failed coup attempt in 2016.