Posted by
Mike LaChance
Monday, October 22, 2018 at 10:00am
| 10/22/2018 - 10:00am
"to implement policies geared toward fostering free expression on college campuses"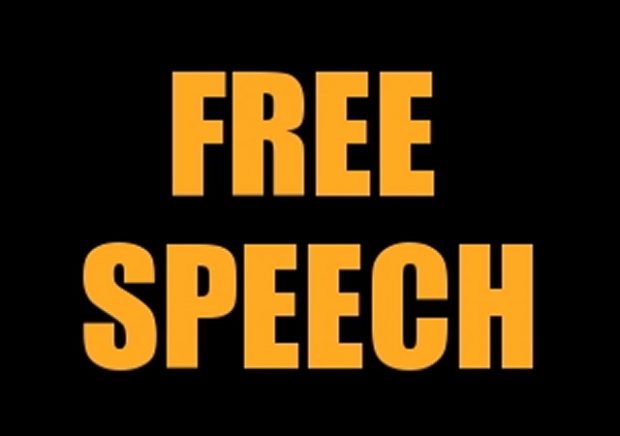 The GOP should take this up as a national campaign and distinguish themselves as the free speech party.
Campus Reform reports:
EXCLUSIVE: SD lawmakers mount free speech pressure campaign

South Dakota lawmakers in recent months have pressured the state's Board of Regents (BOR) to implement policies geared toward fostering free expression on college campuses.

Letters obtained exclusively by Campus Reform show that members from the South Dakota House of Representatives and state Senate remain heavily involved in pushing the BOR to adopt these pro-free speech policies. South Dakota House of Representatives Majority Leader Lee Qualm (R) sent a letter to the BOR in July, questioning the regents on various speech policies on campuses around the state.

A South Dakota Republican legislator confirmed the authenticity of these documents to Campus Reform on Friday.

"As you are aware from your recent hearing, the past legislative session witnessed an extensive debate over HB 1073 and SB 198, bills which were designed to promote free speech and debate on South Dakota's college campuses," Qualm wrote. "I am strongly committed to the goals underlying these pieces of legislation and I fully expect, based on conversations with my fellow legislators, that similar and related bills will be filed again during the next legislative session and that they will have the support of the governor's office."

Qualm attached a list of 19 questions to the BOR, all designed to help members in the South Dakota House of Representatives create legislation fostering free speech and debate on South Dakota college campuses.