Posted by
William A. Jacobson
Wednesday, October 10, 2018 at 2:25pm
| 10/10/2018 - 2:25pm
"That's what this new Democratic Party is about"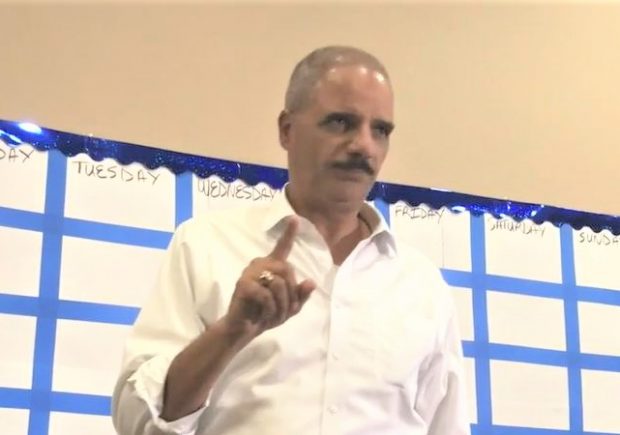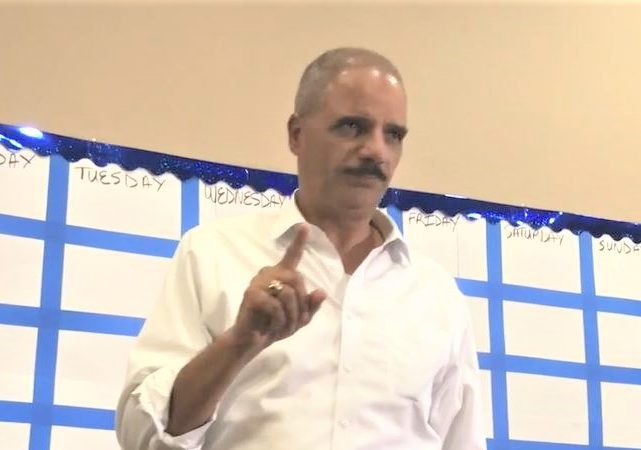 The Democrats are looking for a fight. Their leadership and base has encouraged street harassment of Republicans, and their candidates are following suit.
Likely Democrat presidential candidates are falling all over each other trying to show who will be the most aggressive in going after Republicans.
Undeclared perpetual candidate Hillary Clinton recently announced on CNN: "You cannot be civil with a political party that wants to destroy what you stand for."
Now potential candidate Eric Holder stated in an appearance (h/t Aaron Blake Twitter):
"Michelle [Obama] always says, 'When they go low, we go high.' No. No. When they go low, we kick them. That's what this new Democratic Party is about."
Rand Paul called it. Someone is going to get killed in the Democrat climate of hate.