Posted by
Mary Chastain
Saturday, September 8, 2018 at 10:00am
| 9/8/2018 - 10:00am
"But I don't want to do anything that's going to hurt us or potentially hurt us."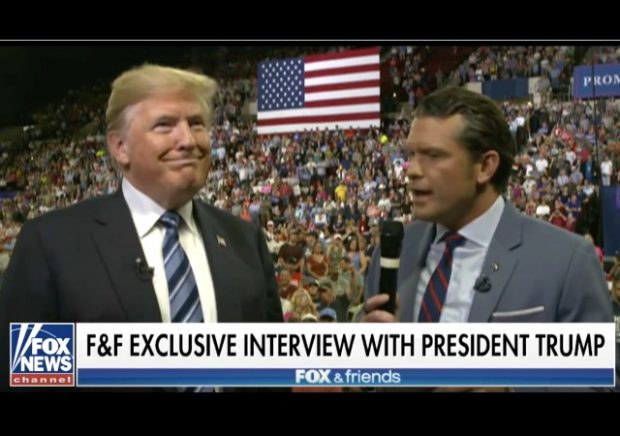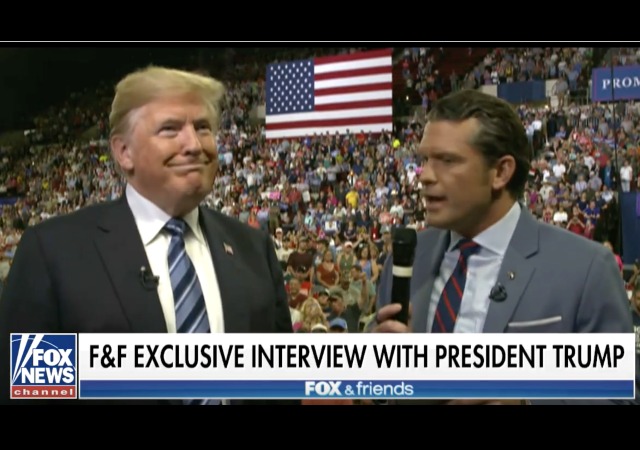 The hearing for Supreme Court nominee Brett Kavanaugh dominated the headlines this week, which means you may have forgotten that the government faces a possible shutdown if Congress cannot get legislation to fund the government.
Trump threatened during the week to shut down the government if he doesn't get funding for the wall. His tune changed right before a rally in Billings, Montana, when he told Fox News that he doesn't want to do anything to harm the Republicans going into November.
On Wednesday, Trump told reporters that the border wall remains important and if he doesn't get the money to kickstart the project, he's willing to shut down the government. He said: "If it happens, it happens. If it's about border security, I'm willing to do anything. We have to protect our borders."
The House and the Senate cannot agree on how much money the Department of Homeland Security will receive for the 2019 fiscal year. The House bill has $5 billion for the border wall. The Senate only has $1.6 billion.
EXCLUSIVE: @POTUS shares his message with @PeteHegseth ahead of his rally in Montana pic.twitter.com/wKXbJloWWH

— FOX & friends (@foxandfriends) September 7, 2018
Something changed because Trump walked back his threat. From Fox News:
The interview was wide ranging. Hegseth asked Trump if he would shut down the government later this month if he doesn't get the wall funding. Trump said if it was up to him, he would shut down the government over border security, but Republicans running in the midterms may not want to "upset the apple cart."

"I guess when you get right down to it, it is up to me. But I don't want to do anything that's going to hurt us or potentially hurt us," he said. "I have a feeling that the Republicans are going to do very well."
Midterms have a history of not treating the sitting president's party well. Granted, the Democrats need to flip 24 seats and hold the ones they already have. Republicans only have a two-seat majority in the Senate. It's not out of the question for either party to come out on top in November, which makes Trump's move wise because any little thing could shift the favor to Democrats.
[Featured image via YouTube]