Posted by
Mike LaChance
Friday, July 27, 2018 at 5:00pm
| 7/27/2018 - 5:00pm
"This decision reflects our commitment to supporting our members as they take full advantage of the academic and leadership opportunities available to them as Harvard students"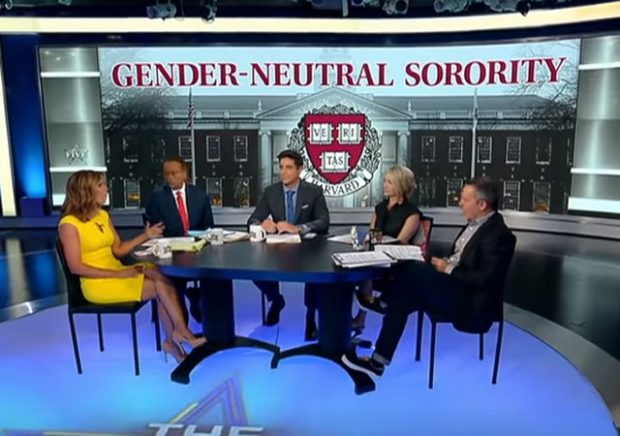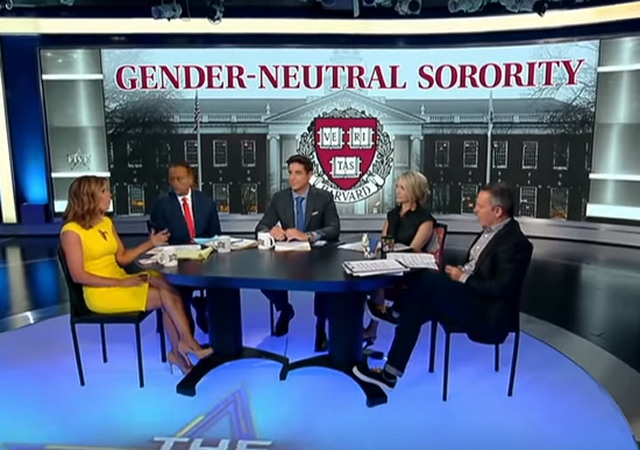 Last year, Harvard announced that in an effort to promote inclusivity, they would ban single-sex clubs. The penalties for non-compliance are harsh, including students who defy the policy are not allowed to serve in leadership positions on campus.
Women's groups held out the longest, but even they are starting to come around.
Lukas Mikelionis reports at FOX News:
Harvard sorority caves to school's imposed penalties, will become all-gender club

Harvard University's all-female sorority Kappa Alpha Theta is set to become gender-neutral and change its name to "Theta Zeta Xi" amid the school's crackdown on single-gender social clubs.

The sorority on Monday announced its decision to disaffiliate from its national organization, change the name and become inclusive to people of all genders in the fall of 2018…

The administration is officially penalizing members of single-gender social clubs, with penalties such as barring members of such clubs from holding student leadership positions, varsity athletic team captaincies and even from receiving College endorsement for fellowships…

The sorority previously took a different stance. Last year, after Harvard administration voted to adopt the sanctions on single-gender clubs, the group released a statement pledging to continue its tradition of allowing only women to be the members, the Boston Globe reported.
Caroline S. Engelmayer and Michael E. Xie of the Harvard Crimson have more:
Kappa Alpha Theta to Go Gender-Neutral in Fall 2018

Harvard's chapter of the all-female sorority Kappa Alpha Theta will become the gender-neutral social group "Theta Zeta Xi" and will disaffiliate from its national organization in the fall of 2018, the club announced Monday…

"This decision reflects our commitment to supporting our members as they take full advantage of the academic and leadership opportunities available to them as Harvard students, which we believe is central to our mission," the statement reads.

Theta members voted unanimously to go co-ed, according to the statement.

Theta Zeta Xi CEO Rena N. Simkowitz '19, a Crimson sports editor, wrote in an email that she met regularly with officials in the Dean of Students Office over the past few months.

"The unanimous decision to transition our group is the culmination of many thoughtful conversations," Simkowitz wrote. "It was not an easy decision to make; however, we are excited and optimistic about the future of our organization."
The national organization also offered a statement:
Elizabeth A. Rinck, director of communications of the international Kappa Alpha Theta, wrote in an email the organization is disappointed by the College's enforcement of the sanctions, but supports the Harvard chapter's decision to break ties.

"While we are saddened by circumstances that forced our sisters to make an impossible choice, we support their desire to form an organization independent of Kappa Alpha Theta and recognized by Harvard University, giving current and future members the ability to participate fully in college life," Rinck wrote.
The Five did a segment on this story yesterday which you can watch below. It begins with an entertaining monologue by Greg Gutfeld then opens up to a group discussion.
Featured image via YouTube.