Posted by
Kemberlee Kaye
Friday, June 29, 2018 at 5:00pm
| 6/29/2018 - 5:00pm
"I will find your children and I will kill them"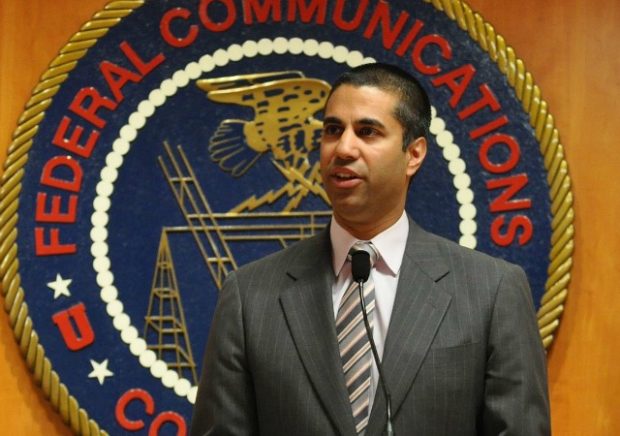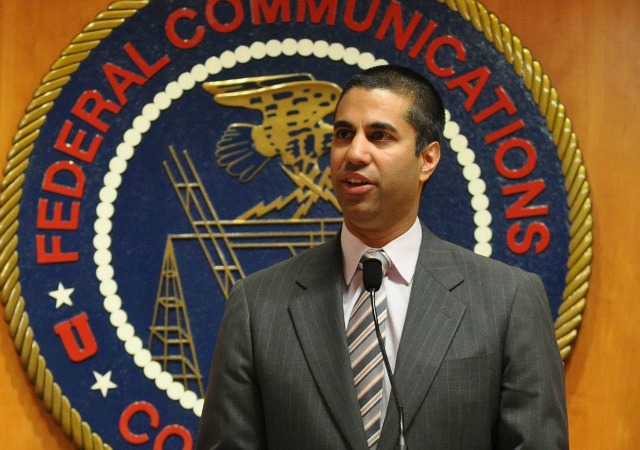 Federal authorities have located and arrested a California man suspected of threatening to kill FCC Chairman Ajit Pai's children. He faces a maximum of 10 years in the federal slammer.
He "is charged with a threatening to murder a member of the immediate family of a U.S. official with the intent to intimidate or interfere with such official while engaged in the performance of official duties, or with the intent to retaliate against such official on account of the performance of official duties," says the Department of Justice.
According to a Department of Justice press release, the man was upset about the repeal of net neutrality and was trying to frighten Pai in retaliation.

The Daily Caller reports:
According to a Department of Justice press release, the man was "angry" that Pai repealed net neutrality and wanted to "scare" him. One email from the 33-year-old California man included a framed photograph of Pai's family.

"The first email accused Chairman Pai of being responsible for a child who allegedly had committed suicide because of the repeal of net neutrality regulations," the release said. "The second email listed three locations in or around Arlington, and threatened to kill the Chairman's family members. The third email had no message in its body, but included an image depicting Chairman Pai and, in the foreground and slightly out of focus, a framed photograph of Chairman Pai and his family."
The DOJ release:
A 33-year-old California man has been arrested on charges of threatening to kill the family of FCC Chairman Ajit Pai. pic.twitter.com/3ZxayMr3HN

— Katie Watson (@kathrynw5) June 29, 2018
Local Virginia reporter Scott MacFarland has more:
NEW: Feds arrest man who they say sent threatening email to FCC chairman, which listed addresses of preschools in Arlington, Va. Chairman has two children and lives in Arlington.

— Scott MacFarlane (@MacFarlaneNews) June 29, 2018
Federal affidavit: Threat against FCC chairman said, "I will find your children and I will kill them" https://t.co/pDEgKjp5wA

— Scott MacFarlane (@MacFarlaneNews) June 29, 2018
FBI is investigating. Charge is "Retaliating Against a Federal Official by Threatening to Murder a Family Member" https://t.co/pDEgKjp5wA

— Scott MacFarlane (@MacFarlaneNews) June 29, 2018
Charging document: California man accused of threatening to kill children of FCC chairman, referencing #NetNeutrality pic.twitter.com/XK3FapiBOT

— Scott MacFarlane (@MacFarlaneNews) June 29, 2018
No defense attorney yet listed. Nor is it clear if any plea of not guilty has yet been entered https://t.co/wPfXm2TBnc

— Scott MacFarlane (@MacFarlaneNews) June 29, 2018
Emails were sent days before Christmas, per affidavit https://t.co/wPfXm2TBnc

— Scott MacFarlane (@MacFarlaneNews) June 29, 2018
Feds say threat came from man who used the email name "Stubble Manliness" https://t.co/pDEgKjp5wA

— Scott MacFarlane (@MacFarlaneNews) June 29, 2018
MORE: Federal affidavit says here's why man threatened to kill the children of the FCC chairman #NetNeutralty pic.twitter.com/8mMYk8ZX0I

— Scott MacFarlane (@MacFarlaneNews) June 29, 2018