Posted by
Mary Chastain
Tuesday, June 5, 2018 at 5:08pm
| 6/5/2018 - 5:08pm
Kim Jong Un will see his BFF again!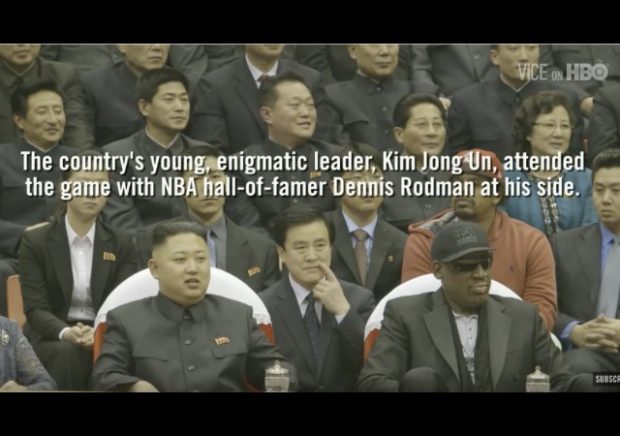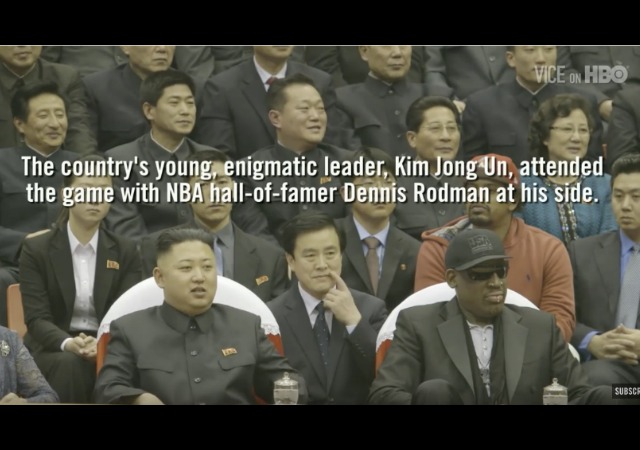 The New York Post has reported that former NBA star Dennis Rodman will travel to Singapore for the summit between his BFF North Korean dictator Kim Jong Un and President Donald Trump:
"The Worm" will arrive in the country a day before the June 12 sitdown — and sources said he could even play some sort of role in the negotiations.

"No matter you might think about his presence. One thing's for sure the ratings will be huge," a source said. "A lot of times in situations that involve complex diplomacy countries like to identify ambassadors of goodwill and whether you agree with it or not Dennis Rodman fits the bill."

The zany, 6-foot-7 ex-baller — who has struck up an unlikely bromance with the pint-sized, 5-foot-7 Kim, and has visited the rogue regime five times in the past — took some of the credit for getting the two leaders together.
His rep, Darren Prince, said that Rodman has talked about the summit, "but no final trip or plans have been made."
I'll be honest, and I don't think I'm alone, but I wondered if Rodman would visit during the summit. Rodman spoke to TMZ about his friendship with the dictator:
In an April interview with TMZ, Rodman said that Kim didn't understand the president until he gave the North Korean strongman a copy of Trump's ghost-written book, "The Art of the Deal," for his birthday in 2017.

"I think [Kim] didn't realize who Donald Trump was at that time, I guess, until he started to read the book and started to get to understand him. Donald Trump and Kim Jong-un are pretty much the same," Rodman told the website.

"I don't want to take all the credit. I don't want to sit there and say, 'I did this, I did that.' That's not my intention," Rodman told the website.

"My intention was to go over and be a sports ambassador to North Korea so people understand how the people are in North Korea. I think that has resonated to this whole point now."