Posted by
William A. Jacobson
Saturday, June 23, 2018 at 8:00pm
| 6/23/2018 - 8:00pm
And the international media was all too willing to play along.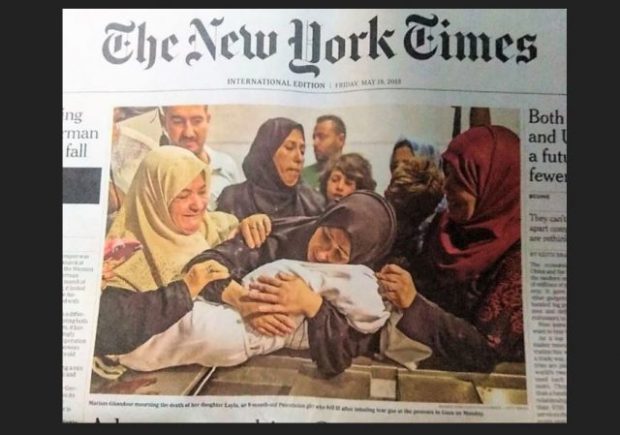 Pallywood is the industry of anti-Israel activists who spread fake images, stories and so on meant to portray Israelis in the worst possible light. Often the fakery is by western activists — you don't have to be Palestinian to engage in Pallywood.
In all the dozens of Pallywood instances we have documented, I don't think any has been as cruel as the claim that dominated headlines recently that a 8-month-old Palestinian infant, Laila Anwar al-Ghandour, was killed by Israeli tear gas during "protests" at the Gaza-Israel border.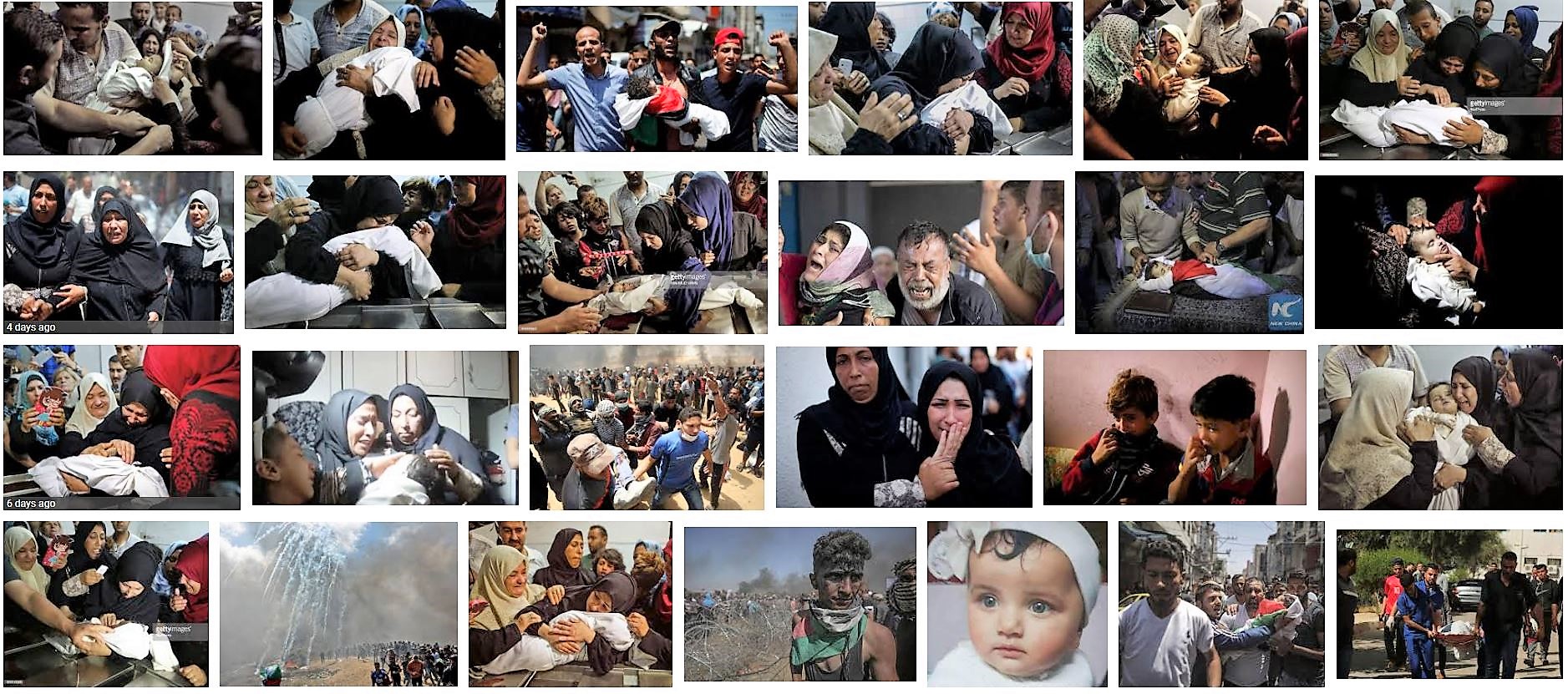 It was false, as we documented in Cruel Pallywood: Hamas Health Ministry withdraws claim Israeli tear gas killed baby.
Yet being caught in a lie was just the cost of doing business for Pallywood. The narrative traveled a thousand times around the globe, and inspired international outrage, before the truth came out.
But it gets worse.
It turns out that Hamas paid the baby's family to lie about the cause of death.
The Times of Israel reports:
A 20-year-old Palestinian indicted Thursday on terror-related charges told Israeli investigators during his interrogation that Hamas leader Yahya Sinwar paid his relatives to falsely tell the media that his baby cousin died of tear gas inhalation….

The suspect also disclosed that he was related to Layla Ghandour, the 8-month-old baby whose May 14 death was originally reported to have been caused by inhalation of tear gas sprayed by Israeli forces at Gaza border protesters. The story of the baby's purported death at the hands of Israel dominated global media at the time, becoming one of the central elements of reporting on Palestinian opposition to the May 14 inauguration of the US embassy in Jerusalem.

According to the indictment, Omar told authorities that two weeks prior to his arrest, he was among the 40,000 Gazans taking part in the May 14 protests at the border when his mother called to inform him that his baby cousin had died.

Upon arriving home shortly thereafter, the suspect was told that Layla had died of a blood disease similar to the one that took the life of the deceased infant's brother, who succumbed to the condition at the same age in 2017.

However, Omar told authorities, Hamas leader Yahya Sinwar paid Layla's parents, Miriam and Anwar Ghandour, NIS 8,000 ($2,206) to tell the media that the infant had died due to tear gas inhalation at the Gaza protests.
Sinwar, released in the Gilad Shalit prisoner swap, has been present at the Gaza border protests, though always from a safe distance.
Is this *just* another Pallywood hoax? Yes, but one that demonstrates more than others how depraved Hamas and its supporters are. And how willing to collude in these deceptions is the international media.
Leila al-Ghandour, the baby from #Gaza, DIED TWICE:

First from the fatal blood disease from which she suffered, and later by #Hamas making her family lie about the reason of her death, paying them to blame Israel for it. pic.twitter.com/Iex7YwFWaN

— Israel Foreign Min. (@IsraelMFA) June 21, 2018