Posted by
Mike LaChance
Saturday, May 5, 2018 at 11:30am
| 5/5/2018 - 11:30am
"formed a barricade" in front of the event "with the intent of blocking spectators"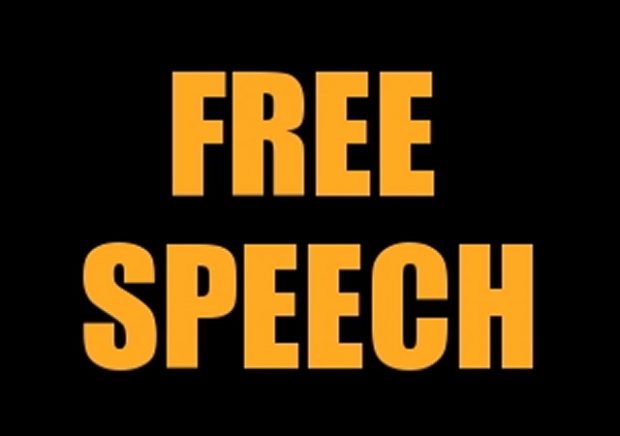 Have any of these students ever read the New Hampshire state motto? It sure doesn't look that way.
The College Fix reports:
'Enough is enough': Students protest free speech event at University of New Hampshire

A group of student activists at the University of New Hampshire recently protested a free speech event on that
campus, attempting to block attendees from the event and trying to censor the speaker by way of extended shouting.

Linking arms and holding a banner that declared "Enough is enough," activists came out in force against the speaker, David Rubin, host of the talk show "The Rubin Report," who was there as an invited guest of the local
Turning Point USA chapter, as reported by The New Hampshire.

The protesters, "mostly students of color and allies who came to show their dissatisfaction with the event," according to The Hampshire, "formed a barricade" in front of the event "with the intent of blocking spectators."

The event was attended by around 200 people. Rubin, a commentator who characterizes himself as a classical liberal, was there to discuss "social justice, cultural appropriation and free speech," The Hampshire reported.